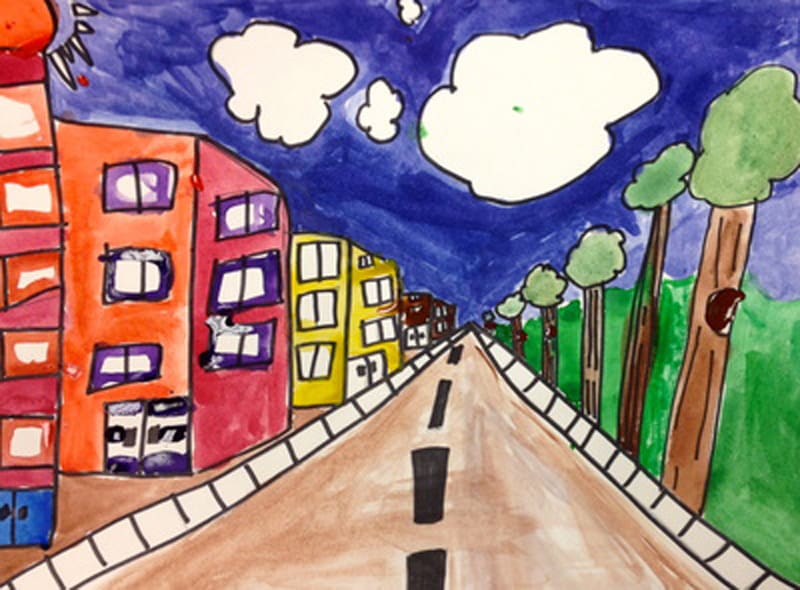 Arts After School
January 29 @ 3:00 pm

-

May 4 @ 5:00 pm

|

$55 - $75
Arts After School Program
•    School days from 3:30 – 5:00 pm
•    Students in grades 3, 4, 5 & 6 welcome
•    After school snack included
•    Scholarships available
•    Bus transportation provided (in town only)
•    Pre-registration required
Design Your Own Room January 3 – 12 $48
Design your dream space in a miniature model! Using a variety of materials, create your very own floor plan, make miniature furniture and decorate your room. Designing everything from beds to desks to create the perfect look for you. 
Marbling and Paste Papers January 16 – 26 $54
Decorative papers can be used for many things including book covers, endpapers, origami, collage, or wrapping paper. In this workshop, students will learn the basics of Suminagashi marbling—the Japanese technique of marbling using only ink, water and wind to create beautiful, airy designs. Students will also learn paste paper techniques originally used by European bookbinders in the 16th century. Through these two processes, we will be experimenting with making patterns, textures, and designs.
Collage Images January 29 – February 9 $60
Color, texture and imagery will be emphasized through layering of altered collage papers and acrylics. Students will be encouraged to use a variety of hand made materials from a palette of paper to create personalized landscapes and more. The connections to composition through design principles will be taught.
Poetry and Creative Writing February 12 – 15 $24
Kids learn how to get their ideas on paper, and then how to make their poems really work. Drawing inspiration from the environment and provided landscape collages, students will build confidence and improve their writing in an open-minded, positive and exuberant atmosphere.
Recycled Art – Trash to Treasure February 20 – March 2 $54
Join us, as we study the artist Dale Chihulay and then make some really cool sculptures and art of your own. Students will make art projects using a variety of recycled materials. What you make is up to you and your imagination! Learn about the importance of recycling, and have fun while saving things from going into the landfill.
Drawing Animals March 5 – 16 $54
This class is designed to give children confidence in drawing animals. We will be using quality materials designed for drawing as students are guided step by step. Learn the drawing skills used by famous artist Albert Durer. Students will learn how to pick out basic shapes to sketch an animal then add shading and blending to create a finished piece of art that will be framed and ready for the gallery. * March 9, No School (NO ARTS AFTER SCHOOL)
Supersize Me March 19 – 29 $54
Learn the grid technique that advertising muralists use to create gigantic wall murals. Discover how this simple grid process can help you create BIG pictures while learning how to explore and experiment with mixed mediums, surface texturing and different application techniques. You're going to get messy, so please wear old clothes. * March 21, Early School Release- No bus service from school to center
Hand-building Ceramics April 3 – 20 $84
Students with all levels of experience explore clay in a supportive atmosphere. Students learn a variety of hand-building skills with an emphasis on creativity and having fun. Students are encouraged to explore their own ideas and projects. All work is fired for permanence.
3D Art and Sculpture April 23 – May 4 $54
Most kids LOVE to work up, work big, and work three dimensional! Be inspired by sculpture artists like Louise Nevelson and Alexander Calder then design and build your own sculptures using imagination, problem solving skills, and the principles and elements of design. * April 27, No School (NO ARTS AFTER SCHOOL)
Garden Art May 7 – 18 $60
Dig into the world of plants, science and nature. Whether your child is a budding scientist, a gardener, a chef, an artist, an explorer or an adventurer, this session offers something right up their alley and will open their eyes to new experiences.