In honor of the holiday I decided to share a few examples of how artists have depicted the mighty symbol of Thanksgiving. I can say from personal experience wild turkeys strutting their stuff is an awesome sight. Whether you plan to travel or stay home, eat turkey or not, The Arts Center wishes you a safe and enjoyable Thanksgiving.
Claude Monet, The Turkeys at Montgeron, 1877, oil on canvas, Musee d'Orsay
John James Audubon, Wild Turkey (New-York Historical Society Edition), watercolor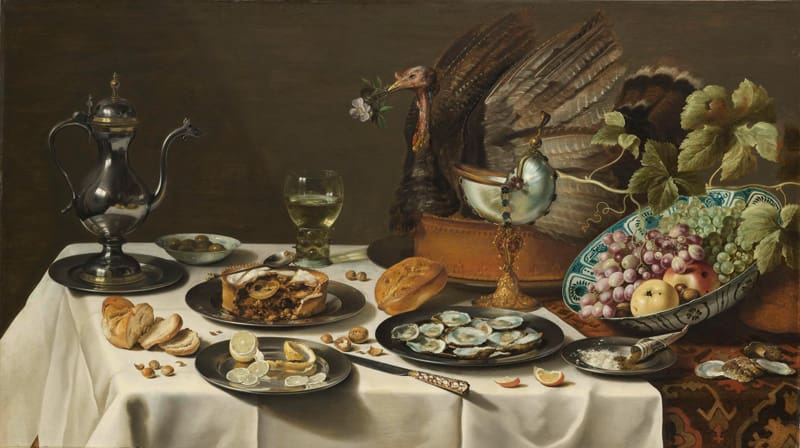 Pieter Claesz, Still Life with a Turkey Pie, 1627, oil on panel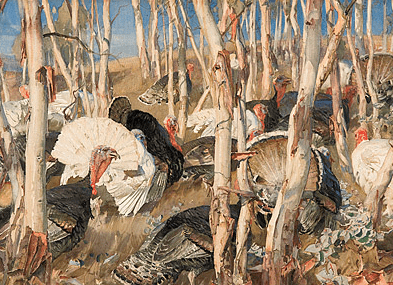 Hans Heysen, Bronzewings and Sapling, 1921, watercolor on paper
James Ward, Study of a Turkey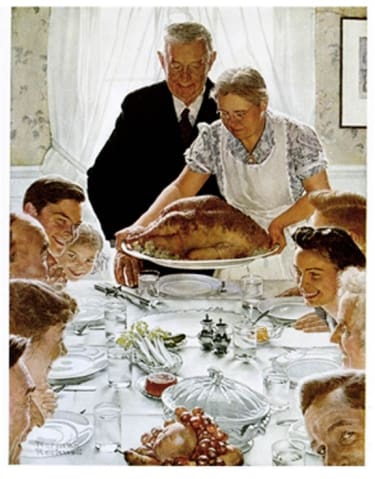 Norman Rockwell, Freedom from Want, 1943, oil on canvas
Lionel Lindsay, Heysen's Birds (Turkeys), c. 1923, wood engraving
The Culture Builds Community blog is submitted (almost) weekly by The Arts Center Gallery Manager Sally Jeppson. She would love to hear your comments here or email sjeppson@jamestownarts.com.

Source: Jamestown Arts Area Voices