(click title to view post)             The Arts Center in Jamestown is looking for artists, seamstresses, weavers and anyone interested in fiber or fabric to participate in a textile challenge. The exhibition that will result from the "challenge" will be titled Shape Shifting which relates to requirement that the textile be one of these four shapes.
12" diameter circle
12" square
12" equilateral triangle
12" x 24" rectangle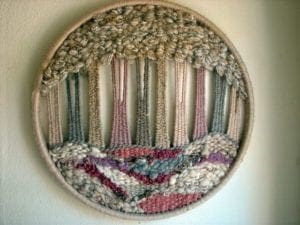 The artwork could be a weaving, a quilt, a batik, a felted panel or other expression as long as its primary medium is the textile. The work should be display-ready with sleeve or other hanging device. Artists are encouraged to be inventive, adding mixed media elements as they wish.  Artists can submit up to 4 pieces and all will be exhibited.  If artists want to combine shapes to create 3-D sculptural pieces that is also a supported option.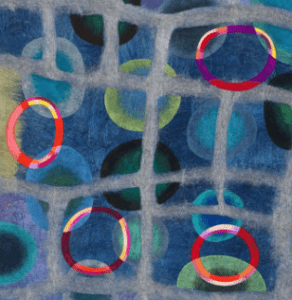 Participants will have the entire winter, 6 months, to complete their textile artworks to be ready by April 1, 2018.  The exhibition dates are currently slotted for April 12 – May 12, 2018.
To join the challenge, please register by by November 1, 2017 by downloading the attached form, completing it and returning it by mail to Sally Jeppson, The Arts Center, PO Box 363, Jamestown, ND or email to sjeppson@jamestownarts.com.