(click on title to read) …. On display in the Lobby Gallery:  The Arts Center's Arts After School Artists. The work was created during January's session on Marbling and Paste Papers.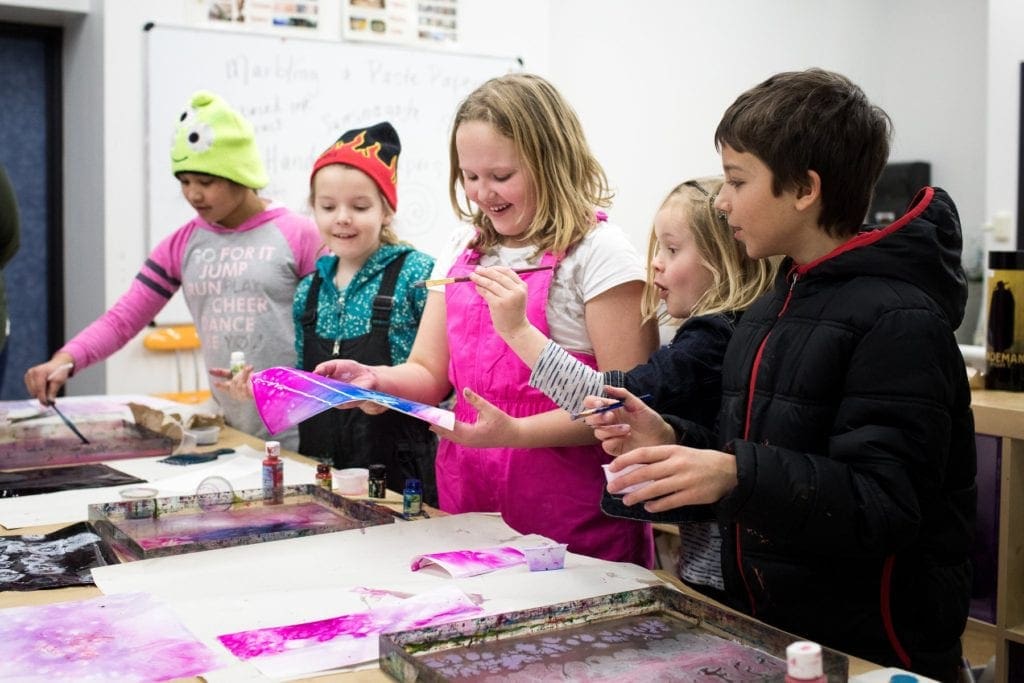 The students spent two weeks trying all kinds of techniques from alcohol based ink painting to marbling. Guessing from the classroom sounds, the students were having a terrific time learning and experimenting.
This week the students begin a new session called Collage Images where they will use the papers made in the previous session (and other additions) to make collages.  Some of these works will be added to the Lobby display.
The Lobby space is an opportunity for The Arts Center to display small exhibits, sometimes our member-artists exhibit, sometimes artwork generated from special programs like Arts After School and the Art for Life are placed on display and occasionally the main gallery exhibit spills over to fill the entire facility.
Emerging artists, writers, or those who just want to share a few pieces are encouraged to inquire about this opportunity. Lobby Exhibits require less lead time and exhibit slots are available. The typical time slot corresponds to the gallery exhibit schedule with displays up for 4 – 6 weeks. Please call Sally at 701-251-2496 or email sjeppson@jamestownarts.com.
Top Photograph – Courtesy Happy Mermaid Images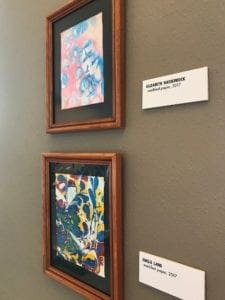 ---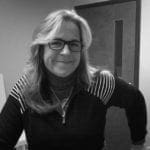 The Culture Builds Community blog is submitted (almost) weekly by Sally Jeppson. Sally has worked in the arts for over 30 years. She has an MA in Art History and is responsible for The Arts Center's exhibits & Art for Life program that provides arts activities to seniors. In her time off, Sally keeps busy exercising, gardening, cooking and riding horses while running a business that works with museums, galleries and organizations to create exhibit materials, artwork and displays.