Sadly, I'm going to miss this. The North Dakota Council on the Arts' State Folklorist, Troyd Geist, will be presenting at the North Dakota Symposium on Aging. I'm hoping someone will videotape this presentation but I encourage anyone who is interested in Senior issues to take advantage of learning more.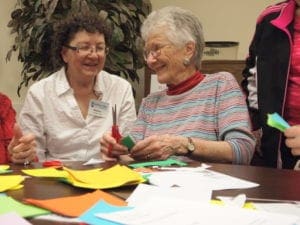 NDCA's State Folklorist, Troyd Geist, will be presenting at the ND Symposium on Aging at the Radisson Inn (2nd Floor) in Bismarck, ND, Tuesday, March 27, 2018 at 1:45-2:45PM. His presentation will be on Art for Life.  Art for Life: Folk Arts, Aging, Health, and Wellness: The presentation will begin by touching upon the historical connections with and influence of folk culture, folklore, and traditions on Western medical science. Then current medical research involving the impact of art or creative engagement on the health and wellness of elders will be discussed. Such topics as the sense of control mechanism, social engagement, the Proust Phenomenon, psychoneuroimmunology (PNI), and neural or brain plasticity will be addressed. Examples of creative engagement that utilize established traditions and folk arts, contextualized with medical studies, will conclude the discussion. At the end of the presentation, participants will have:
1) An introductory understanding of the influence and unique power of folk arts, traditions, and culture in the health and wellness of elders
2) A deeper understanding of the medical research related to the positive impact of creative engagement and the health and wellness of elders
3) Access to an online repository of activity plans and other materials that can be used for creative engagement with elders.
This information was posted on NDCA's Facebook page and here is the press release for the symposium.
---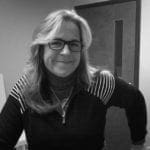 The Culture Builds Community blog is submitted (almost) weekly by Sally Jeppson. Sally has worked in the arts for over 30 years. She has an MA in Art History and is responsible for The Arts Center's exhibits & Art for Life program that provides arts activities to seniors. In her time off, Sally keeps busy exercising, gardening, cooking and riding horses while running a business that works with museums, galleries and organizations to create exhibit materials, artwork and displays.