Summer 2018 brings an exciting new event series to Jamestown! Every Thursday in June, July & August, 5:00 pm to 9:00 pm, the downtown comes to life with live entertainment and the finest in artisan vendors, all centered on The Hansen Arts Park.  The Downtown Arts Market… a celebration of art and community!

Here's just a taste of what's happening in June.
June 7th
WAYNE SUCHY (featuring Jon Wayne & Ben Suchy)  With: Worship Team from the Buffalo City Church
Jamestown's own Jon Wayne paired with Ben Suchy: a perfect musical partnership, performing their own energetic brand of neo-folk.  Wayne & Suchy is a collaboration between Jon Wayne (of Jon Wayne and the Pain) and performing songwriter Ben Suchy.  The duo has traveled the globe on multiple missions in search of "the perfect song."  While they may not as of yet found this perfection in songwriting, deep inspiration in traveling and music has been found many times.
June 14th
JESSIE VEEDER  With: Fargo-Moorhead Symphony Brass Quintet
North Dakota's favorite female vocalist, Jessie Veeder, writes and performs songs rooted in Americana, blues, folk and country music.  And start the evening with a touch of brass (or is it class?) with the Brass Quintet from the Fargo-Moorhead Symphony Orchestra, playing light classical and pops favorites.
June 21st: Third Thursday Series
Celebrating North Dakota's Native American Culture:
RYAN KELPIN and band with Native American Dancer and Flutist KEVIN LOCKE
Join us as we celebrate North Dakota's Native American culture! Métis fiddler Ryan Keplin brings audiences to their feet with his incredible fiddling skills, infectious traditional and original music, and a world-class backing band.  A member of the International Fiddlers Hall of Fame, we are excited to welcome Ryan and his band to Jamestown!  Internationally acclaimed Native American Dancer and flutist Kevin Locke opens the program, performing his visionary hoop dance and traditional music on the Northern Plains flute.
June 28th
OPEN MIC NIGHT  With: Bernie & the Other Guys
One of the Arts Center's most popular ongoing series, this is your opportunity to share your talents with the community!  Hosted by Jamestown's own Steve Kuykendall, we welcome all musicians, poets, writers and comedians… individuals or groups… to the stage. Not a performer?  No worries!  Come out and support our homegrown artists and enjoy the performances from the audience!
In addition to the music, the Market will feature artists selling their work work, gardeners offering fresh, local, seasonal produce and special art demonstrations.  There will also be arts activities for children at the Kids Korner from 5:30 – 6:30 pm and adult arts activities from 7:00 – 8:00 pm.
Please call 701-251-2496 for additional information on any of these events or if you are interested in participating as a vendor or a volunteer.  We would love to hear from you!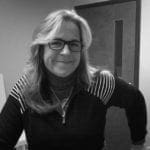 The Culture Builds Community blog is submitted (almost) weekly by Sally Jeppson. Sally has worked in the arts for over 30 years. She has an MA in Art History and is responsible for The Arts Center's exhibits & Art for Life program that provides arts activities to seniors. In her time off, Sally keeps busy exercising, gardening, cooking and riding horses while running a business that works with museums, galleries and organizations to create exhibit materials, artwork and displays.