Downtown Arts Market Thursdays are getting rave reviews. People are enjoying the entertainment, supporting the vendors and participating in the activities. Its great to see all ages coming out, interacting socially and having a good time.
Here is a short video of last week's activities – a celebration of Native American culture with flute player, hoop dancer and storyteller Kevin Locke and Ryan Keplin and Band great fiddlers in the Metis tradition.
Come join the festivities and make Thursday evenings in the Hansen Arts Park part of  your summer fun!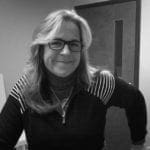 The Culture Builds Community blog is submitted (almost) weekly by Sally Jeppson. Sally has worked in the arts for over 30 years. She has an MA in Art History and is responsible for The Arts Center's exhibits & Art for Life program that provides arts activities to seniors. In her time off, Sally keeps busy exercising, gardening, cooking and riding horses while running a business that works with museums, galleries and organizations to create exhibit materials, artwork and displays.
SaveSave