We're looking for your participation in this year's Jamestown Fine Arts Association (JFAA) Annual Juried exhibition.  This show is in it's 54th year and it is our hope that we have lots more artists this year.  The show has consistently stayed at the same number of submissions for the past several years (50 artists-75 artworks on average).  There are many artists who submit every year but we also have a scattering of new faces each year.  But I'd like to see even more.
This year's juror is Jennifer Parker, an artist who has served as director of the Nelson County Arts Council (organizing the Pekin Arts Show) and member of the North Dakota Council on the Arts Board of Directors.  For many years, she has exhibited in the JFAA Annual receiving awards in the painting and drawing categories.  This year she will be on the other side – selecting the awards.
Many artists decide to participate based on anticipated sales.  We appreciate this and will do all we can to attract potential patrons.  We do consistently have sales from this exhibition more than any other show.  We cannot guarantee sales but we still encourage you to participate. We want our community to see the abundance of terrific art our region has to offer.
Each year we travel to Fargo and Bismarck to transport artwork but there could certainly be additional locations. If you can get your work to the designated spot we'll move it for you. We wan't to facilitate the process to make it easy for all artists to join the show!
Here is the link for the registration forms, Registration Forms.  The deadline is August 15, 2018.   If you are still working on an artwork and don't have the identification information that's fine – just indicate that on your form. If you miss the deadline, you are not excluded from participating in the exhibition, just get it in as soon as you can. You can also just email Sally Jeppson the information (you don't have to use the form).  The deadline is necessary to give us a gauge of how many artists to expect.
All entry fees go to support prizes and publicity for the exhibition. We thank the Medicine Shoppe for sponsoring this exhibition.
The dates for the exhibition are September 22 – November 3, 2018 the reception is Saturday, September 22 from 1-3 pm and all artists are encouraged to attend–great food, beverages and conversation is guaranteed.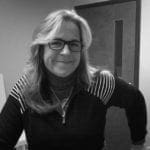 The Culture Builds Community blog is submitted (almost) weekly by Sally Jeppson. Sally has worked in the arts for over 30 years. She has an MA in Art History and is responsible for The Arts Center's exhibits & Art for Life program that provides arts activities to seniors. In her time off, Sally keeps busy exercising, gardening, cooking and riding horses while running a business that works with museums, galleries and organizations to create exhibit materials, artwork and displays.
SaveSave
SaveSave
SaveSave
SaveSave
SaveSave
SaveSave
SaveSave
SaveSave
SaveSave