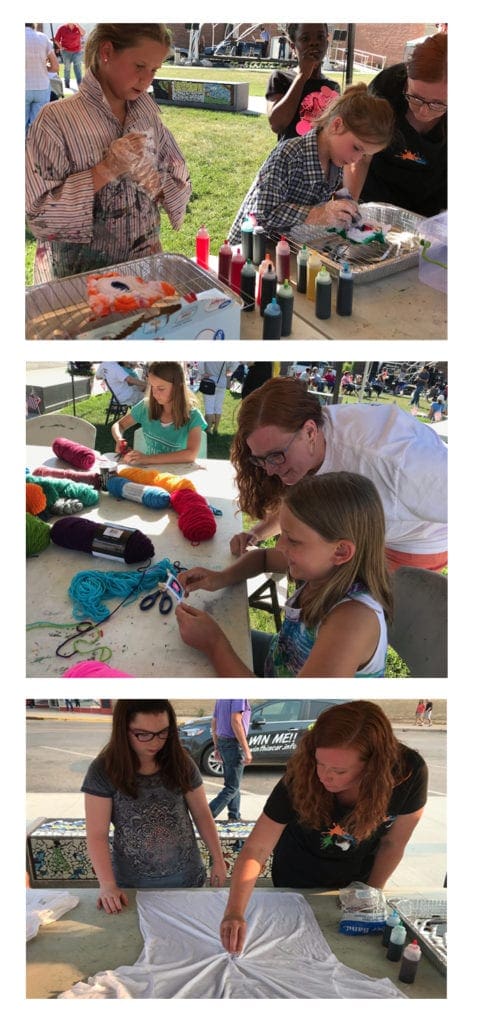 We've had a lot of fun this summer creating and enjoying art together at the Downtown Arts Market. It's hard to believe there are only two more Thursdays and then we transition into children going back-to-school, crisp Fall days and Oktoberfest. All and all I think the summer has been a terrific success. Everyone who has attended the Market has provided positive encouragement and we have all learned so much about outdoor entertainment. Mother Nature has been good to us, unbelievable to think that we haven't had a serious weather issue except for the heat.  Visitors have learned to cope by coming early to find patches of shade or bringing an umbrella. Seating is limited so they bring lawn chairs and many folks settle in for the entire evening. I've delighted in seeing so many attend and truly enjoying the event. Everyone loves the music even if it's not their style.  Seeing people waltzing down the sidewalk or doing a pow wow dance is something I never anticipated would occur in downtown Jamestown.
Collaboration, creativity, flexibility, patience and lots of help from volunteers have made each Thursday's Downtown Arts Market enjoyable for everyone.  A truly family-friendly event, meaning all ages are engaged and welcomed, has drawn many new faces into The Arts Center.  People take a break from the heat, come into the facility and are wowed by the exhibition, classrooms and the other options available to foster their creative impulses. Many have never been through the doors and it's wonderful that the Park's activities have bridged this gap–this was always our sincerest hope–engaging the community and audience development. The wonderful Hansen Arts Park, our "outdoor" facility, has provided new awareness about The Arts Center and its many programs–a terrific outcome!
We wanted to finish the summer with a collaborative activity–a community created piece of public art. So…at the Downtown Arts Markets on Aug 16 and 23 from 5 pm to 9 pm, we are asking for community members of all ages to join together and participate in a fun, collaborative "Weaving Wall" project. We will be creating a beautiful weaving using fabric strips, pieces of yarn and ribbon and leaves and other things from nature. When it is completed, this weaving will be hung in The Arts Center. Everyone can join in and please feel free to bring fabric or something special to weave in. Education Coordinator and Fiber Artist Myra Olson will be on hand to give instruction. We will have plenty of fabric strips and things for people to use. This is an activity for everyone and will be an amazing way for the community to work together and create a piece of public art.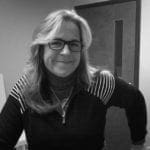 The Culture Builds Community blog is submitted (almost) weekly by Sally Jeppson. Sally has worked in the arts for over 30 years. She has an MA in Art History and is responsible for The Arts Center's exhibits & Art for Life program that provides arts activities to seniors. In her time off, Sally keeps busy exercising, gardening, cooking and riding horses while running a business that works with museums, galleries and organizations to create exhibit materials, artwork and displays.