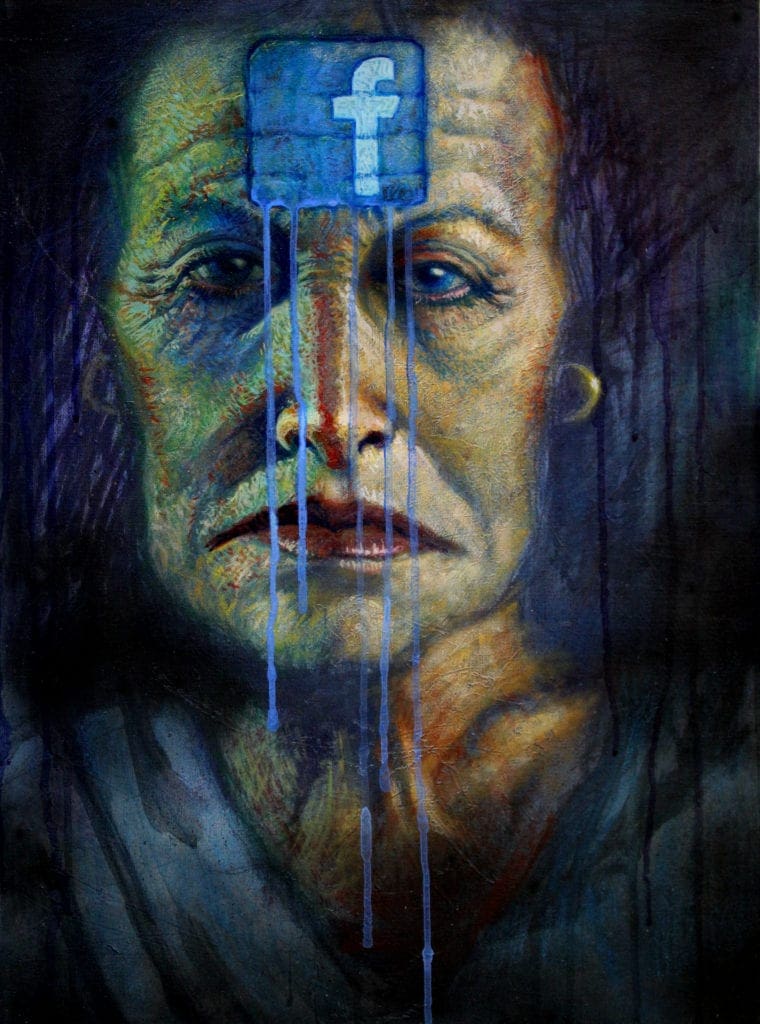 When the art arrived for the current exhibition the artist's wife said, "How do you think your community will respond to Lino's work?" I replied, honestly that I felt many people would feel uncomfortable. Some visitors expect to come and see "pretty" art, tame art, something you might want hang in your home. But not all artworks, nor the artists who create work, are concerned with making something appealing for the general market.
Of course, all artists want to make a living by selling their work, but there are those whose passions fuel their creativity. They want to make a statement, they want to open people's eyes and, to do this, some feel they have to shock their audience. I think Lino Azevedo is just such an artist.
While I was unpacking and installing the exhibition titled simply, Lobotomy, I had a visceral response to the artworks. Many are portraits and most are ghoulish, like something out of a nightmare. But, for me, those faces that are not stitched, scarred or disfigured elicited the most response. They speak to things within society that we hide from, things we like to think don't exist, like racism, indoctrination, abuse and apathy. If it takes shock value to generate dialog about these issues then I think the artist has been successful. Who can argue with someone who is trying to encourage people to discuss and solve social issues face-to-face.
SC Delphic
Lino's renderings are exceptionally painted – he is truly a master painter. He could paint anything and his style and medium is uniquely his own. If you don't like the subject matter at least marvel at the artist's skill.
The portraits, coupled with their titles, paints a story of a dysfunctional society, one that values social media and entertainment over conversation and compassion. Lino wants us to hold up a mirror and recognize that we're becoming more connected to our devices than to our fellow human beings.
Have questions for the artist? Come ask them at a lunch on February 27. Please RSVP to 701-251-2496 by February 26 if you would like to have a $5 homemade lunch or you are welcome to bring your own.
I'm wondering if you agree with the artist? On Wednesday, February 27, at noon you will have the opportunity to ask the artist questions and participate in a dialog over lunch. Interestingly, in order to have the artist participate we will be utilizing Skype so he can be included in the conversation from his faculty office at Williston State. In this case the internet is being used to create conversation and discourse – a good thing.
---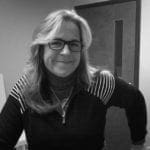 The Culture Builds Community blog is submitted (almost) weekly by Sally Jeppson. Sally has worked in the arts for over 30 years. She has an MA in Art History and is responsible for The Arts Center's exhibits & Art for Life program that provides arts activities to seniors. In her time off, Sally keeps busy exercising, gardening, cooking and riding horses while running a business that works with museums, galleries and organizations to create exhibit materials, artwork and displays.