Ryan Stander's exhibition Touching Photographs offers the visitor just what the title implies. Building on people's curiosity and fascination with shoeboxes of old photos found at every garage sale and antique store, the artist invites visitors to sort, handle, think about and contribute to the exhibit.
Initially when the artist included the loose photographs, he didn't want visitors to touch, but it was an overwhelming temptation for people – after all, isn't that what we are all programmed to do – hold a photo in our hands, pass it to friends and share the memory it captures.
With the debut of digital photography we seldom print and hold a photograph, now we pass the phone. As someone who has lived in both worlds (pre and post digital), I fear for all my digital memories. When I'm gone I'm guessing those digital files are going to be a lot easier to make disappear than the printed photo. While these printed photos are lost to obscurity, we still have the "object" to hold and consider. Fast-forward to the future, how will we be remembered?
Stander's exhibit touches on many themes; memory, preservation, perception of object, sentiment, and photographic history. He says, "In our own photographs we recognize that time, that place, that event, and that face. That which was, remains in the photograph. Birthdays, holidays, and funerals all persist and linger (often outliving the subjects of their frames). Stories animate these objects across generations, but over time, the stories fade in familiarity. These bins of photographs, all discards obtained from Ebay or given to the artist, beg the question, "Why are they here? Why weren't they saved? Who are these people?"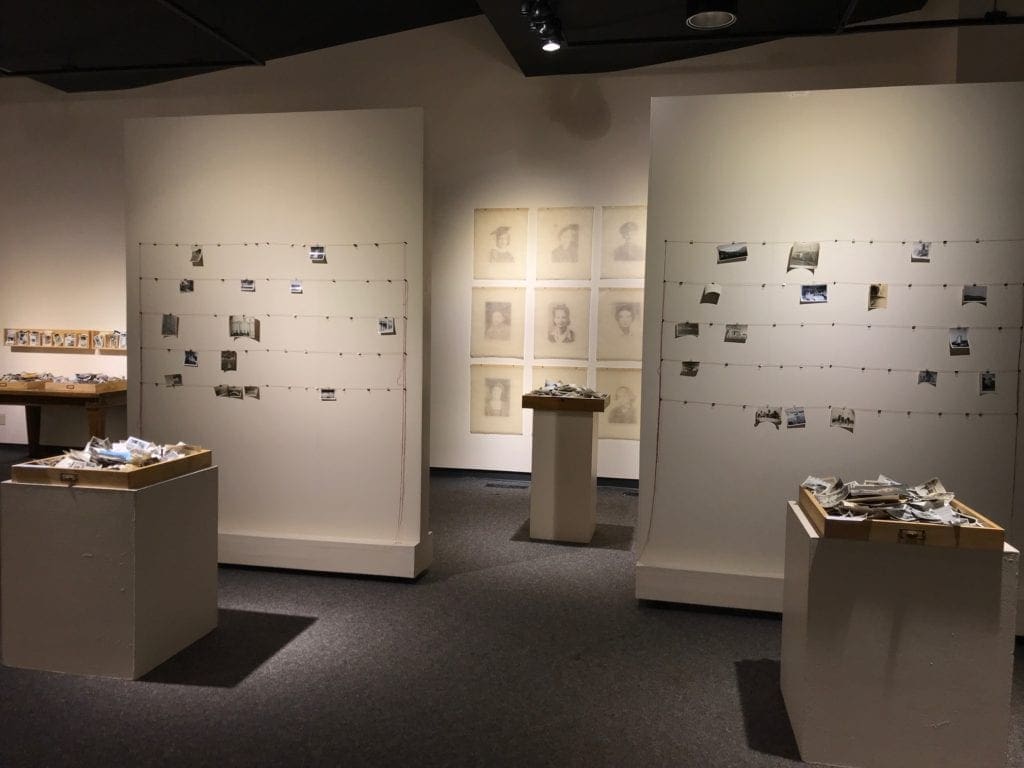 The exhibit is sophisticated in design and complexity of issues. I find it inspiring and peaceful but it also evokes feelings of sadness, loss and more than anything it ignites a need to print, document and describe the digital images I love.
Please come and plan to spend time with the exhibit – select a photograph and add it to the hanging strings provided. If you are so moved, use the paper provided and write a short paragraph about the image – We'd love to know why you chose the photograph.
---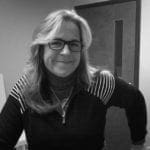 The Culture Builds Community blog is submitted (almost) weekly by Sally Jeppson. Sally has worked in the arts for over 30 years. She has an MA in Art History and is responsible for The Arts Center's exhibits & Art for Life program that provides arts activities to seniors. In her time off, Sally keeps busy exercising, gardening, cooking and riding horses while running a business that works with museums, galleries and organizations to create exhibit materials, artwork and displays.