As we head into the peak summer month I don't want you to miss out on a few happenings around The Arts Center. The Walter Piehl Retrospective is an exhibit you shouldn't miss. Walter is one of North Dakota's premier Western genre artists and with this exhibit you can trace the development of his art from its earliest beginnings to today. His work falls into the category of Western Art as it depicts, cowboys, cowgirls, bucking broncos and bulls but it is far removed from the sentimentality of the Charles Russell-type type artwork that we are accustomed to seeing reproduced.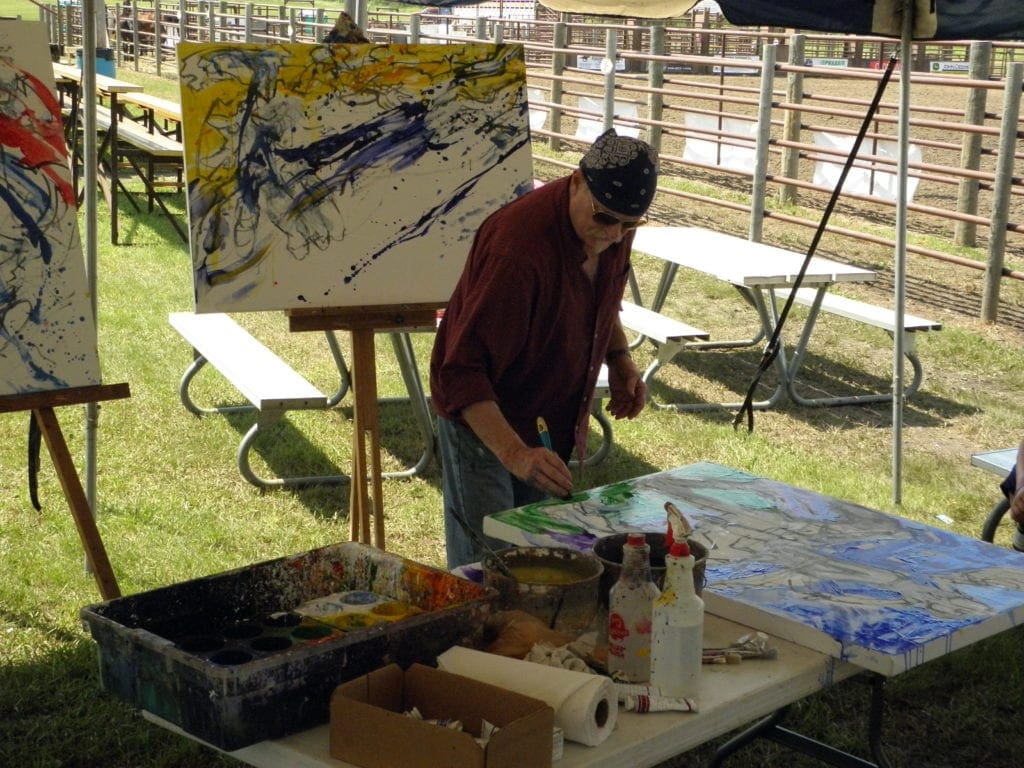 Walter's western art is for the modern world – it's edgy, it's colorful, it's energetic. The paintings of the bucking horses and bulls are raw and they engage the viewer in the epic battle that happens in seconds. Walter's painting process is an epic battle as well. He splashes, he smooshes, he swipes, he dabs and moves the paint around the canvas. You can see the artist demonstrate his dynamic painting process on July 18 at the Downtown Arts Market.
You may be wondering about this Blog's title–Sweethearts. Walter works in series or as he likes to call them "suites". There is the Roping Fool Suite, The Cowgirl Suite, Killer Heart Suite, American Minotaur Suite, Les Fauves Suite, and the Sweetheart of the Rodeo Suite. All these "suites" are explained in the exhibition but the artist talks about who he considers to be the sweethearts of the rodeo (not the cowgirls as you might expect).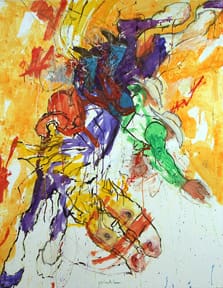 "The series is dedicated to the bucking horse, which I see as the real sweetheart of the rodeo. The heart images reinforce the conviction while providing a foil and counterbalance to the idea of rodeo as subject. My intent is to address the action and energy of the horse and rider in conflict, one aspect of rodeo, and present it in a contemporary painterly manner."

— Walter Piehl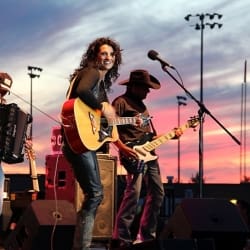 I mentioned July 18 and the Downtown Arts Market…not only is Walter demonstrating but his son Shadd Piehl, a cowboy poet will entertain us with some verse starting at 5:45 pm. At 6:30 pm, a true sweetheart, North Dakota's own Jessie Veeder will take the stage. Jessie will be joined by her Dad and neighbor Kelly to perform some folk, old time country favorites, country gospel and original sets. She says, "…so some real cowboys/ranchers will be with me for your western theme!"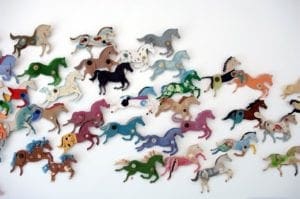 Finally at the Market on the 18th I'll be in the park and I'm asking kids and adults alike to join me in creating a thundering herd of horses. Participants will create a running horse cutout which we'll attach to the backdrop – to make one big community installation of galloping horses. This activity will get kids excited about the July 29 – August 1, Horsing Around Art Camp which still has slots open. For more information and to sign up for camp go to our website.
---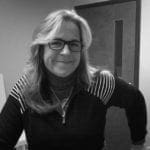 The Culture Builds Community blog is submitted (almost) weekly by Sally Jeppson. Sally has worked in the arts for over 30 years. She has an MA in Art History and is responsible for The Arts Center's exhibits & Art for Life program that provides arts activities to seniors. In her time off, Sally keeps busy exercising, gardening, cooking and riding horses while running a business that works with museums, galleries and organizations to create exhibit materials, artwork and displays.