There is a unique exhibit currently in the gallery. The exhibition called "Escape" is a collection of abstract pen and ink drawings by artist Matthew Norton who created them while incarcerated. The arrangements for this exhibition began in 2017 with an Annual Meeting of the North Dakota Art Gallery Association. At the time, I wasn't sure what to expect or how the exhibit would be received. Everyone liked Matthew's drawings and we liked the idea of sharing the impact that art can have in rehabilitation.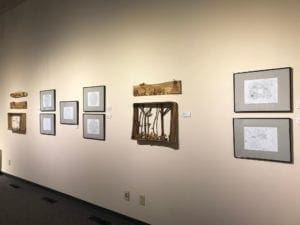 Fast forward to 2018 when The Arts Center and our local James River Corrections Center (JRCC) began discussing a partnership. Having contacts with the staff, we were alerted to the amazing artwork that was being created by the some of the residents. We were asked to offer some art classes. The all-male population has access to some art materials, welding and woodworking tools etc. and with good behavior comes more access. The Arts Center has offered musical and theatrical performances to both the State Hospital and JRCC residents in the past, but not many art classes. You might ask, why not? Logistically, there are many "hoops" to navigate to make this happen and then the instructor needs to be "at-ease" and comfortable working in the prison environment.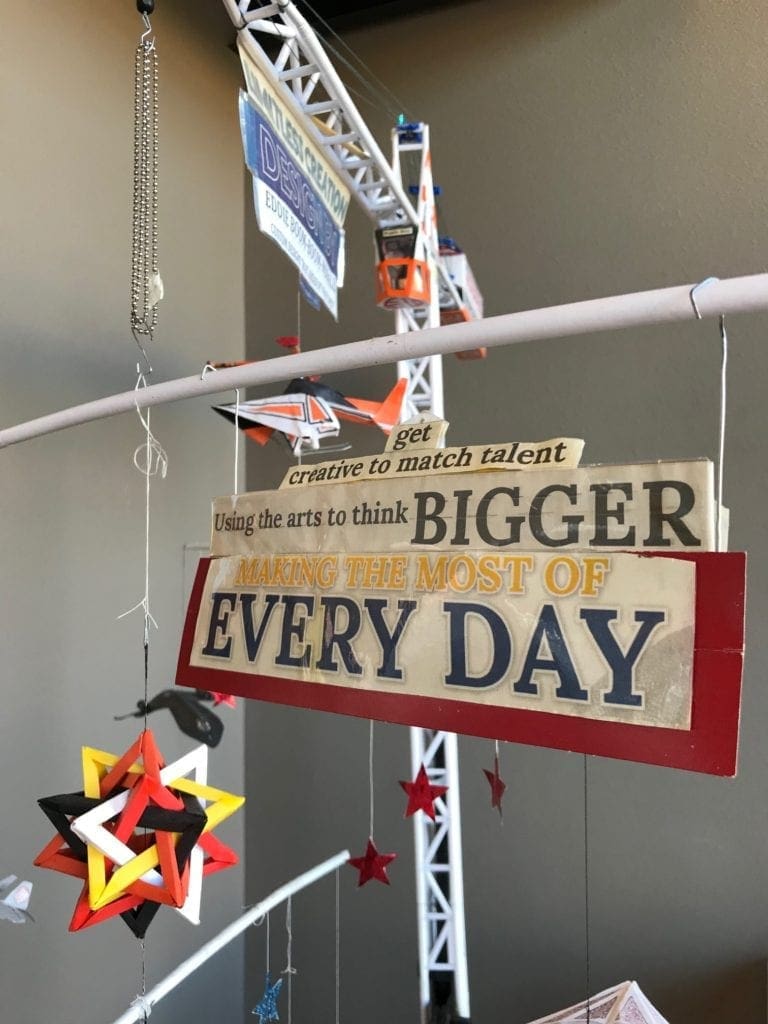 But nothing deters the Arts Center staff, and with enthusiastic support of the JRCC last year, our resident artist, Linda Roesch, did several art classes at the facility.  There was an overwhelming and surprising response to these art classes. Each session was filled to capacity with JRCC residents excited to learn.  Linda was amazed at the talent hiding inside JRCC and the responsiveness of the students. When asked about her teaching experience at JRCC Linda said,  "It's been of my most fulfilling during my residency in Jamestown. The students were so hungry and eager. Many of them had little to no experience, but soaked up my lessons like a sponge and produced some quality works. I'm really looking forward to teaching more sessions at JRCC."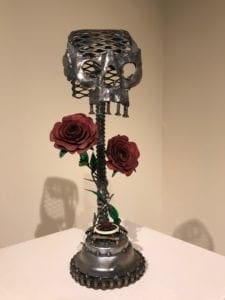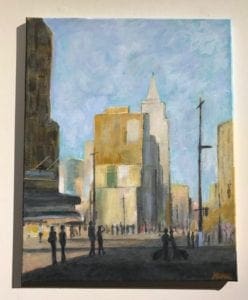 Last spring, I had the opportunity to visit with JRCC residents and see their artwork. Not unexpected, the visit was transformational, seeing the reality of life in prison. We learned about some of the inmates' stories and realized that the art they were creating was certainly about coping and about escape. Focused artists get in a "zone" and it allows them to shut out everything. You can see how this would be beneficial. And then there also is the building of self esteem with a successfully completed artwork. There is much research to support the beneficial aspects of the arts on prison populations (ART BEYOND BARS). The National Endowment for the Arts has put together a bibliography of related research (PRISON ARTS RESOURCE PROJECT).
Sergeant Teresa Martini, one of the JRCC staff members that helped facilitate the art workshops said, "The change in attitude on the floors during the weeks of the art classes was noticeably different. There was a lighter atmosphere… the inmates couldn't stop talking or sharing about their creations. And continually asked if there would be more classes. This partnership fits so well with the Dept. of Corrections' pro-social, positive-reform mission (To provide a safe environment to learn and practice skills necessary to be successful in the community)."
Hosting Matthew Norton's exhibition gave us the opportunity to share some of what we have been doing with JRCC. We wondered if it would be possible to exhibit the inmates' art during the same time. Again there were many challenges, you can't just go to the correctional facility and pick out the art. We envisioned a small exhibition perhaps in the Arts Center Lobby. What I didn't realize was that there was great enthusiasm by these artists to exhibit their work and ever since our springtime visit they had been inquiring, "when are we going to have our exhibition?"
Thanks to the hard work of Sergeant Teresa Martini over the course of two weeks the artwork began to trickle in. Nineteen artists submitted art work and I was able to include 72 pieces. Martini, whose job as a corrections officer doesn't include overseeing "arts activities", was truly the driving force in making this exhibit happen. She has great empathy for the population and she is passionate about these artists' skills and how doing their art can be beneficial.
So what began as a small exhibit of 39 pieces by Norton became and exhibition that fills the entire Arts Center. My only regret is that the exhibition is only up for a month, so please come in to see it before its gone. We are still working on trying to allow the pieces to be sold. Should you find something you like, please let us know and we till contact the artist and JRCC.
Please join us for lunch on November 20 at noon and meet Matthew Norton. Matthew will speak about his art and its impact on coping with incarceration. RSVP 701-251-2496 if you would like a $5 homemade lunch.
This project is supported in part by a grant from the North Dakota Council on the Arts, which receives funding from the state legislature and the National Endowment for the Arts.

---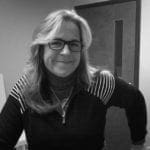 The Culture Builds Community blog is submitted (almost) weekly by Sally Jeppson. Sally has worked in the arts for over 30 years. She has an MA in Art History and is responsible for The Arts Center's exhibits & Art for Life program that provides arts activities to seniors. In her time off, Sally keeps busy exercising, gardening, cooking and riding horses while running a business that works with museums, galleries and organizations to create exhibit materials, artwork and displays.