Perhaps you have some free time during the holidays or perhaps you'd like to give the kids a project. The Arts Center's current exhibition, all photographs by artist Dan Smith, explores one theme–HOOPS. What kind of hoops, you might ask? Well, basketball hoops, of course.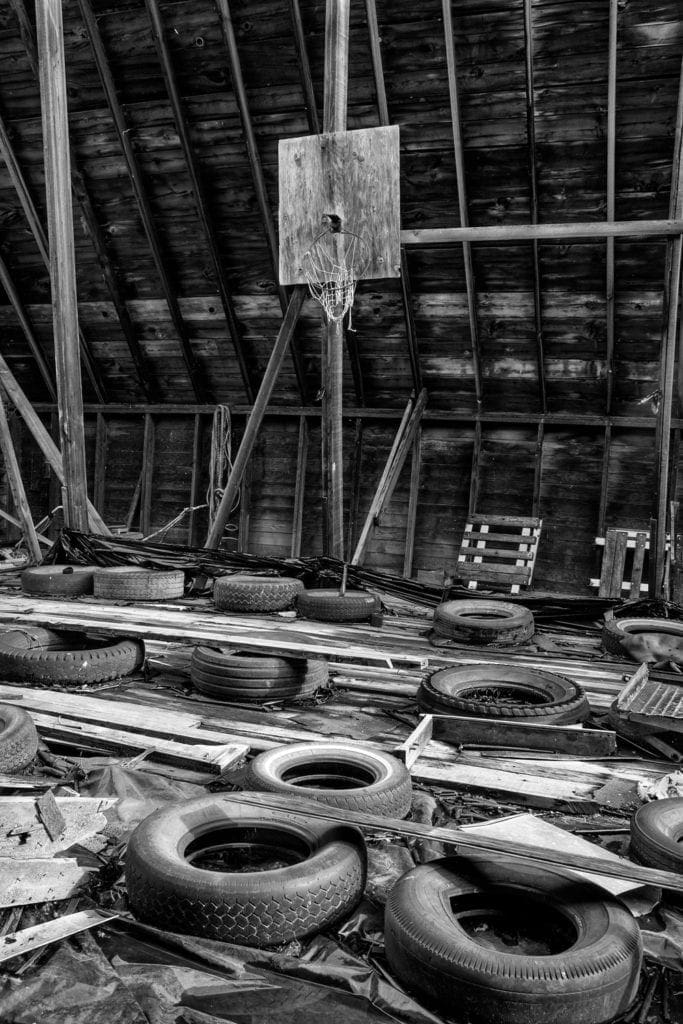 I like themed art projects and exhibitions. They can be in any medium (or multiple mediums) but all deal with a particular subject or topic. I find that many photographers like to "focus" on one subject at a time and oftentimes these photographic series become publications.
Today we are both blessed and cursed with technology. With our megapixel phone cameras and DSL cameras we can all do our own documentary photo projects. For instance, last summer I was obsessed with fungi. With so much rain it seemed that every other day there was a new and different mushroom. This obsession was such that I even enrolled in a on-line mushroom identification course which cost a small fortune. I purchased textbooks and mushroom knife. I was determined to learn about all these mushrooms and hopefully find a few edible options. Part of the course included documentation, so armed with camera, and a basket I set out to crawl, climb and scout through the underbrush to the delight of my golden retriever Rooster. Hours later I returned covered with muck, with spiderwebs and brambles in my hair and who knows what but I had a bag of mushrooms and lots of photos. My husband wasn't concerned as this is pretty normal behavior for me.
Long story short, with the busy summer Downtown Arts Market, I didn't complete my mushroom class on schedule with the other students (but I do have a year to complete it at my leisure). However, I do have the photographs of all these wonderful fungi–my own little documentary of a great summer adventure.
So in honor of Dan Smith's exhibit perhaps you might think of a photo documentary project of your own. Maybe get outside, find beauty in winter, maybe try photographing your neighborhood's festive lights, maybe your favorite Christmas tree ornaments or foods. Anything goes. My only wish is that you share. We'll have a mini digital art exhibit, think of it as a way to creatively capture the season. Just email me if you have photos to share sjeppson@jamestownarts.com.
---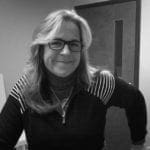 The Culture Builds Community blog is submitted (almost) weekly by Sally Jeppson. Sally has worked in the arts for over 30 years. She has an MA in Art History and is responsible for The Arts Center's exhibits & Art for Life program that provides arts activities to seniors. In her time off, Sally keeps busy exercising, gardening, cooking and riding horses while running a business that works with museums, galleries and organizations to create exhibit materials, artwork and displays.