This is such an extraordinary time. On the one hand I'm feeling relaxed, unpressured and invigorated, on the other hand I'm feeling anxious and concerned. As I turn inward, I recognize what things that are important. Family, friendships, healthy living, creative pastimes, and particularly activities that can show progress but are also meditative. All these things give me peace in our uncertain times.
It's not hard in North Dakota to get isolated. If you don't want to be around people (and you shouldn't be right now), but want to go for a walk, a ten minute drive out of your city or town will get you away from it all. Bring your camera or phone and you likely find something to photograph or video. There is lots to see if you really look, and these excursions can level your emotions. I encourage you to do this alone or if you are with the family–spread out so you can be focused. Be quiet, be aware, listen and look around you…look high, look low. As some of you know I was an archeologist in a past life, I'm forever looking at the ground when I walk the prairie (a hold over from archeological surveys). I'm not looking for artifacts (although it would be cool to find something–never take these things if you find them, its illegal, leave them in place but count yourself lucky). I find cool sticks, stones, feathers, antlers, nails, twine, bugs, snakes, mice, birds, eggs, nests and more, you get the idea. There a plants emerging, buds beginning to swell, snow melting, water running, lakes appearing and roads disappearing as a result. Take a look at the things around you, gather what you find and as you do this, think about how these "treasures" could become art.
A good example of what I'm talking about comes from a facebook image of a natural materials installation by Bismarck artist Paul Noot – simple but effective and beautiful – I could spend time meditating on this artwork. I even like it as a photograph. Paul is a great artist, his talents are in every medium and here he uses nature. This piece can symbolize a lot if you want to consider the design (think perhaps, "we're all in this together, all races and people in all our unique shapes and sizes").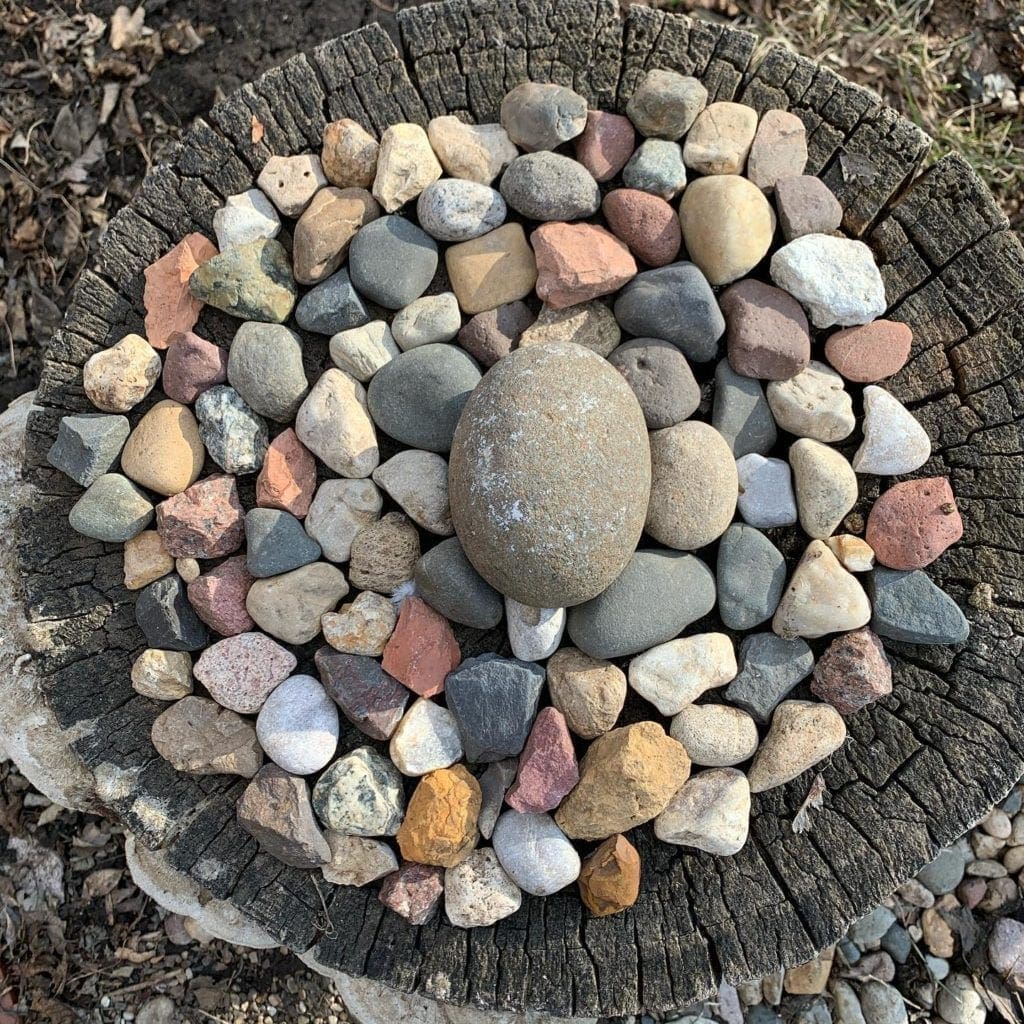 Your art pieces don't have to have a BIG message – you can do art for arts sake, just have fun and if you have time share with us on Facebook or Instagram (use #jamestownarts).
Here are a few ideas created by artists around the world.
---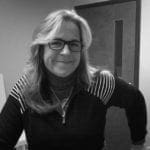 The Culture Builds Community blog is submitted (almost) weekly by Sally Jeppson. Sally has worked in the arts for over 30 years. She has an MA in Art History and is responsible for The Arts Center's exhibits & Art for Life program that provides arts activities to seniors. In her time off, Sally keeps busy exercising, gardening, cooking and riding horses while running a business that works with museums, galleries and organizations to create exhibit materials, artwork and displays.