If you are looking for a comprehensive activity that can engage the entire family (over several weeks) you should look at the 52 activities available here. Don't be discouraged by the fact that these plans were created for elders, they can easily be used and adapted for any age and even better for the entire family. Don't feel as if you need to follow these plans in every detail but do try to have conversations related to how these arts might relate to your family or heritage.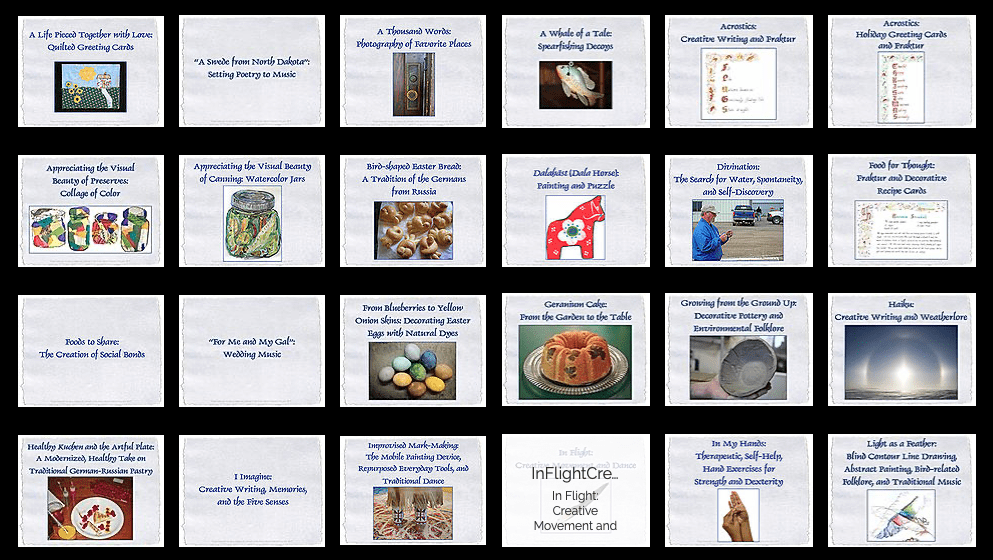 So where do these plans come from? Those of us who work to bring art and arts activities to our eldercare community should be familiar with the North Dakota Council on the Arts' (NDCA) Art for Life Program. Briefly, this program provides resources to create arts experiences beneficial to seniors. These sorts of activities are particularly important to those living in institutional settings. Oftentimes, residents can be afflicted with boredom, hopelessness and loneliness (called the "Three Plagues," by Dr. William Thomas, The Eden Alternative Handbook. These feelings can negatively affect the health and wellness of seniors in elder care facilities—sometimes even shortening their lives). The arts programs can help alleviate these negative conditions.
For over 20 years, NDCA's Art for Life Program has initiated, placed and tested countless arts activities in select North Dakota eldercare locations. These activities "developed by folk and contemporary artists, academics, folklorists, physicians, nurses, gerontologists, and speech therapists" were published on-line in 2017 as part of the Art for Life Toolkit.
Many of these activity plans are rooted in folk arts and cultural traditions thus making the activities accessible through familiar art forms and practices.
"Culture influences not only the perceptions of health and healing, but, to some extent and situations, the psychological and physiological responses to potential health interventions. In this sense, health, wellness, and the response to them is culturally determined, defined, and bound. Thus, folklore and folk art, as a dynamic and vital part of culture, occupy a unique position in efforts to enliven elders with creative activities for health and wellness."

Troyd Geist, An Art for Life Program Guide for Creative Aging, Health, and Wellness, pg 55.
During this pandemic we are experiencing many of the same anxieties that elders feel. I think we can all relate much better to what they may feel. Everyone is now isolated, bored, worried about illness and death, lonely for our friends and patterns of life … all the same emotional feelings that the Art for Life program and activities we designed to help improve (in elder's lives). So give one of these arts activities a try and remember to have more empathy for our elders in the future and particularly now going as they are even more isolated than before with Covid-19.
---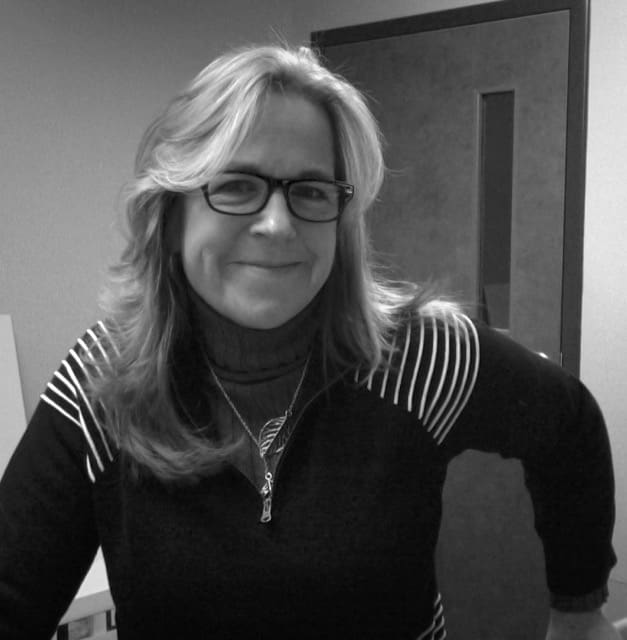 The Culture Builds Community blog is submitted (almost) weekly by Sally Jeppson. Sally has worked in the arts for over 30 years. She has an MA in Art History and is responsible for The Arts Center's exhibits & Art for Life program that provides arts activities to seniors. In her time off, Sally keeps busy exercising, gardening, cooking and riding horses while running a business that works with museums, galleries and organizations to create exhibit materials, artwork and displays.