It's hard to know the most prudent course of action in getting back to business. We all want to get back to normal (or the new normal) but we also don't want to place anyone at risk. Cautiously, The Arts Center will reopen officially on June 1st. The Downtown Arts Market will kick off on July 9. Our primary concern is the safety of our customers and supporters, our staff and their families. This safety coupled with state directives and data will drive our decisions.
During the past 9 weeks, the Arts Center facility has been closed but there has been much happening behind the scenes. From our on-line classes, meetings and administrative housekeeping to a gallery facelift and thorough cleaning we have managed to stay busy yet we are excited to reopen.
Sadly, the Jamie Azevedo, The Female Gaze exhibition had a short duration but we hope some of you saw the show. We had the long-anticipated exhibition of resident artist Linda Roesch scheduled for May but we have rescheduled that for late November into January 2021. This is a great time slot and a wonderful opportunity to support Linda by purchasing a wonderful piece of art for a special gift (so save your money till then)!
When we reopen we will be showing the Frank Sampson: Retrospective. The exhibition was organized by the North Dakota Museum of Art and is touring the State through the Museum's Rural Arts Initiative program.
Inspired by a love of story-telling and a fascination with animals and art history, Frank Sampson has built a career that has reached a pinnacle in the art community. Sampson, 91, a native of rural Edmore who lives in Boulder, Colorado, has earned a reputation as one of the most esteemed artists in that state. His work has been shown in numerous art galleries around the country, including the U.S. Library of Congress and in Belgium, Brazil and Tokyo. Sampson taught painting, printmaking and drawing at the University of Colorado for twenty-nine years, until his retirement as a professor in 1990. His artwork is whimsical and often involves a story or relationship. "In general, I like a sense of mystery, almost a little surreal," he said. Animals figure prominently in his paintings — sometimes appearing as fantastical human-like figures — which he attributes to his early experience on his family's farm. "I was very attracted to animals from the beginning, more than some people perhaps," he said. "I enjoyed them, and I participated with them in the sense of taking care of the pigs now and then, milking the cows and gathering eggs from the chickens. "I found them beautiful in a strange way, and, when I went off to college, I took art and before too long I realized that animals appealed to me a lot, and, in my subconscious, they came forward and influenced quite a bit of the subject matter," he said.

Exhibit Study Guide, NDMOA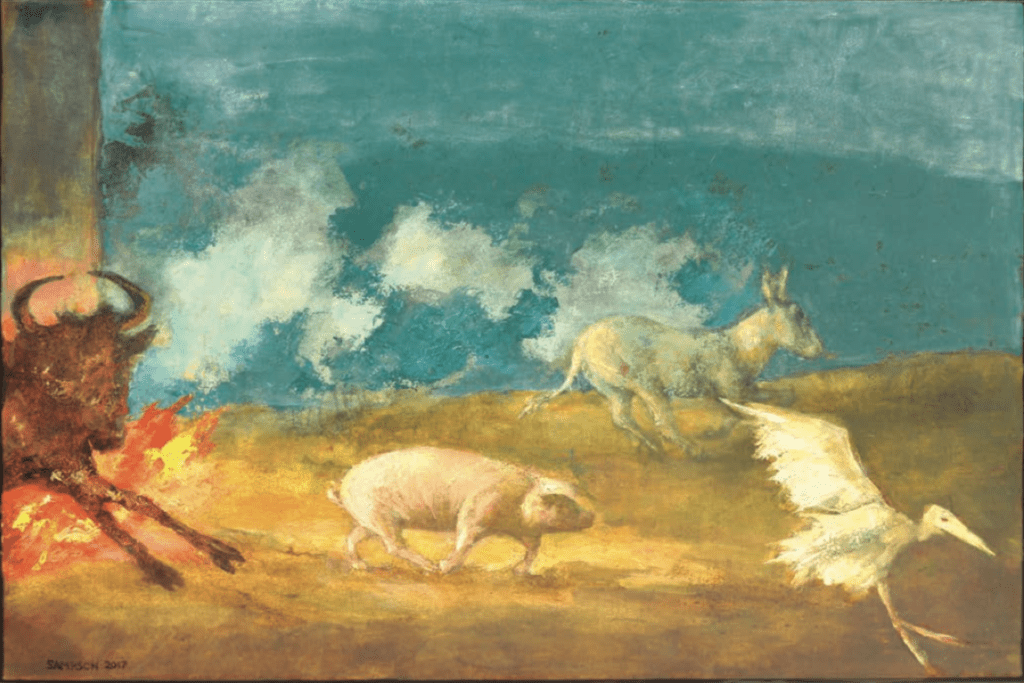 From all accounts the exhibition is impressive. The images will delight the imagination of both young and old. There is a study guide which accompanies the exhibition and can be downloaded here (navigate to the bottom of the page, lower right). This is a great tool for families who want to help their children take a deeper look at these artworks. Actually the study guide is good for anyone who wants to learn about looking at art.
Finally, we are looking forward to seeing you soon.
---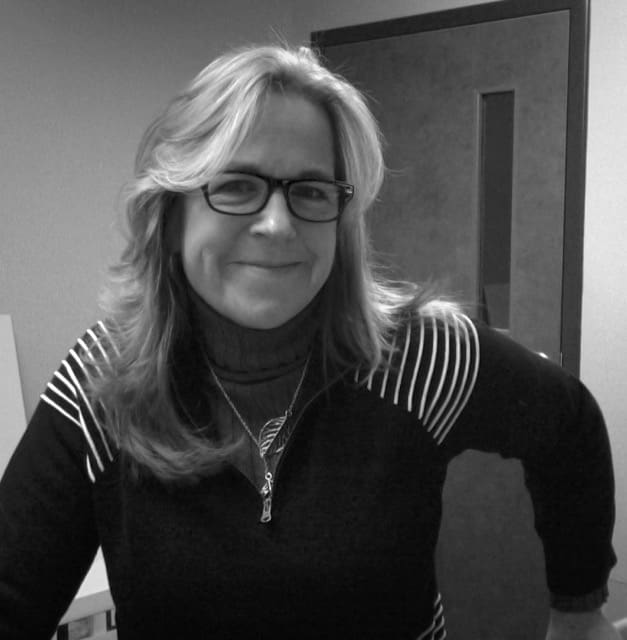 The Culture Builds Community blog is submitted (almost) weekly by Sally Jeppson. Sally has worked in the arts for over 30 years. She has an MA in Art History and is responsible for The Arts Center's exhibits & Art for Life program that provides arts activities to seniors. In her time off, Sally keeps busy exercising, gardening, cooking and riding horses while running a business that works with museums, galleries and organizations to create exhibit materials, artwork and displays.