I'm continually in awe of artists. Whether their work is edgy and abstract or highly refined and representational, it takes an enormous amount of skill, passion and time to create a successful work of art. Last month we had Frank Sampson's ethereal, narrative canvases and now we have the work of four artists who have a passion for wildlife and wild spaces as their subjects.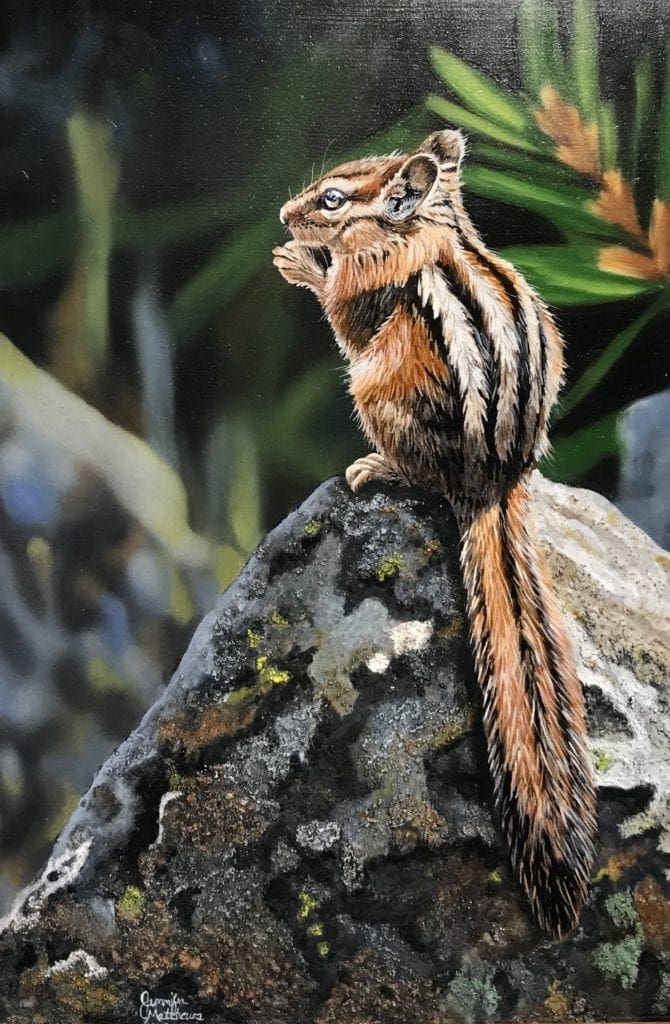 I'd long considered hosting as wildlife art exhibit. In the heart of hunting country, I figured even some of the "guys" might cross the Arts Center's threshold to see this exhibit. There are paintings of waterfowl, deer, antelope, mountain lion and other "game" animals but there are also critters from our back yards; rabbits, squirrels, butterflies and song birds.
The first artist selected was Jennifer Matthews from Bismarck, ND. Jennifer provided the exhibition title, A Walk in the Woods. A perfect title that was able to cover the other artists' work.
I've been trying to get Jamestown artist Jeff Hoff to exhibit for many years. I knew his paintings would pair well with Jennifer's. Jeff rarely has work available, having them sold or only available in out-of-state galleries. The pandemic worked in our favor, with cancellations and travel restrictions keeping Jeff's work close to home.
On a basic level, Jeff and Jennifer have similar styles, very realistic. But on close inspection, you will see differences. Make sure you look for this when you come to the gallery. The third artist, Brad Bohl, also from Jamestown, has just one piece in the exhibition, titled Chaotic Coyote. His work and his style is very different; loose, expressionistic and more abstract. In their own distinct way, each artist captures the animal's personality.
While working with Jennifer I learned that her husband Brian was also an artist, a photographer. His work features both landscapes and animals printed on Plexiglas. These works will greet you in the Arts Center's lobby gallery. I asked Jennifer if she ever used Brian's photographs as subject matter for her paintings. She said, "not often" but had recently been considering painting one of his images. She completed this painting and the pair is on display. It's a good example of collaboration and how two artists approach their subject differently.
---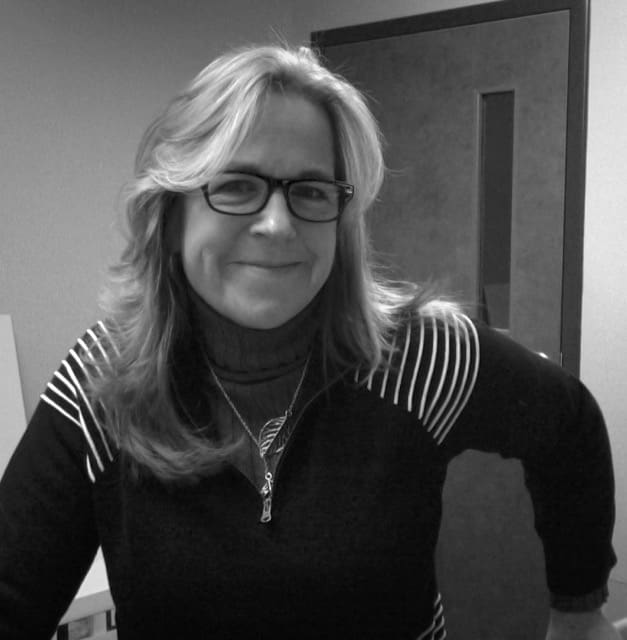 The Culture Builds Community blog is submitted (almost) weekly by Sally Jeppson. Sally has worked in the arts for over 30 years. She has an MA in Art History and is responsible for The Arts Center's exhibits & Art for Life program that provides arts activities to seniors. In her time off, Sally keeps busy exercising, gardening, cooking and riding horses while running a business that works with museums, galleries and organizations to create exhibit materials, artwork and displays.