The gallery is quiet and social distancing is easy. Come in and see the unique sculptures created by Patrick Luber. Over the span of Patrick Luber's career he has explored the serious and humorous intersection of religion, national identity, popular culture, and folk art as they relate to American culture. Many of the works have art historical references.
One such piece is Purgatory, 2009. It includes a reproduction of René Magritte's, The Treachery of Images which is also known as This is Not a Pipe or Ceci n'est pas une pipe.
Magritte is quoted to have said: "The famous pipe. How people reproached me for it! And yet, could you stuff my pipe? No, it's just a representation, is it not? So if I had written on my picture "This is a pipe", I'd have been lying!"
Luber enshrines Magritte's "pipe" image in a sculpture which is a brain shaped as a "thought bubble". Thinking on this juxtaposition you can come up with many interpretations, particularly with the artwork's title, Purgatory added into the mix. Come to the gallery and "think" on this piece and others–it will certainly give you a diversion from thoughts of the pandemic.
Take a look a this short video with Patrick discussing his work.
---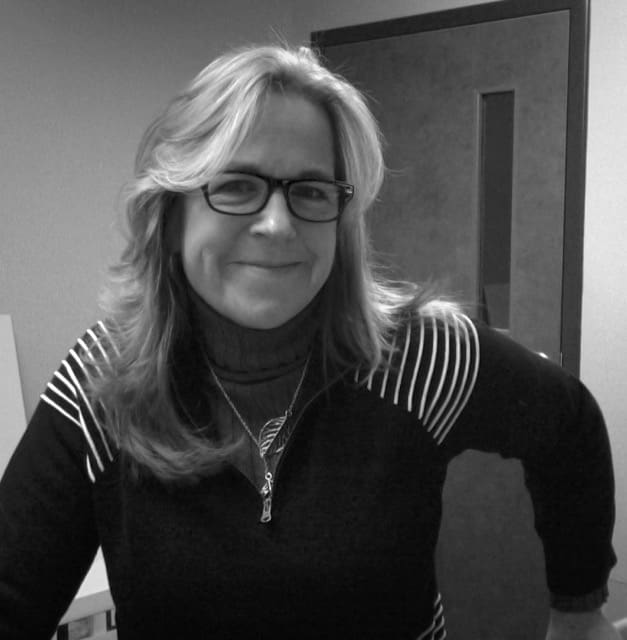 The Culture Builds Community blog is submitted (almost) weekly by Sally Jeppson. Sally has worked in the arts for over 30 years. She has an MA in Art History and is responsible for The Arts Center's exhibits & Art for Life program that provides arts activities to seniors. In her time off, Sally keeps busy exercising, gardening, cooking and riding horses while running a business that works with museums, galleries and organizations to create exhibit materials, artwork and displays.