Are you looking for something to do during the blustery weather this week? Over the next few days, why not enjoy a concert in the coziness of your own home and then on Saturday, October 24 at 4:00 pm get a chance to speak directly with the artist via ZOOM (with your computer, tablet or phone). Moderated by Two-Rivers Performing Arts School director, Mark Reeves, this after-concert informal discussion will explore the way music has the ability to break barriers and foster understanding between different cultures. Everyone is welcome to attend. Please watch the concert prior to the zoom session and think of some great questions to create a lively discussion.
As you might remember The Arts Center scheduled Todd Green twice to perform live, the first time the pandemic canceled his visit and the second time an unfortunate car accident in the late summer Rocky Mountain snowfall. Our final option for sharing this wonderful exploration into the world's unique musical instruments and their sound is to provide you a link to a full concert as well as several options for links to age-appropriate lecture/demonstrations and zoom conversations.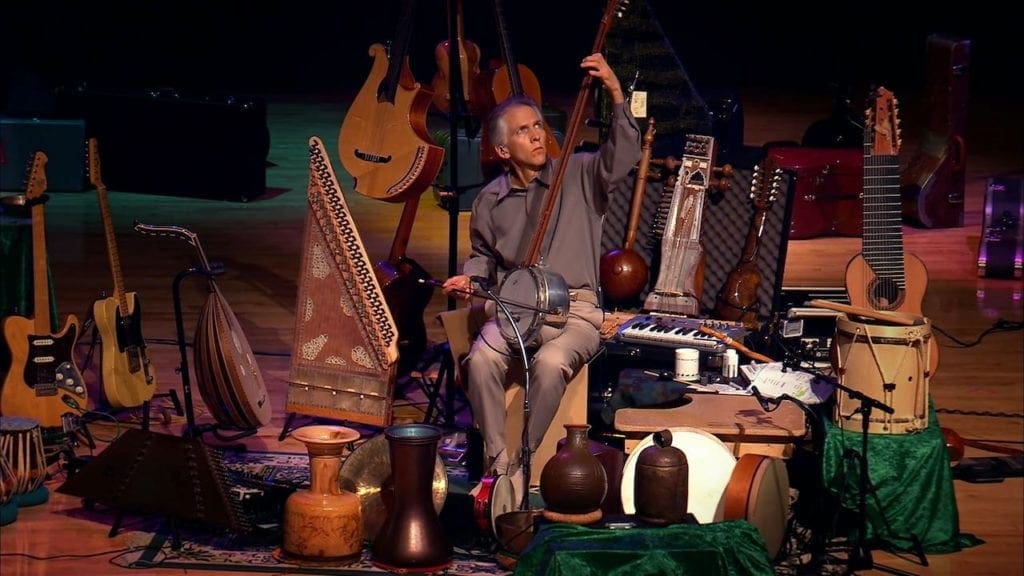 Todd is an accomplished musician who performs on over 30 acoustic string, flute and percussion instruments from all over the world. This program will feature original music inspired by many different cultures in the Middle East, Central Asia, Far East and South America. Regardless of your previous musical experiences, you will have your musical, cultural and creative horizons vastly expanded.
Todd Green has been writing and performing his own music professionally since the age of fifteen. He studied composition, arrangement and performance at Berklee College of Music and privately with Guitar Greats George Benson, Pat Metheny, Christopher Parkening and Mick Goodrick. He has also studied ethnic instruments, including the Indian Bansuri Flute with masters Sachdev and Steve Gorn, and many other instruments with players from around the world who now reside in New York City and San Francisco. Most of Todd's 45 years as a professional musician were spent on the East Coast, especially New York City, where he performed with the top echelon of studio musicians and toured extensively with bands throughout the United States, Canada and Europe. In 1988, Todd decided to trade in the man made mountains of New York City for the real ones in Montana to pursue his own music full time. Todd stopped playing the electric guitar to concentrate on acoustic music and has since performed as a solo artist for concert associations, arts councils and colleges throughout the United States and Canada. His column on improvisation and composition has been published in Fingerstyle Guitar Magazine, where he also received kudos for his first recording "Awakening". Currently a resident of the Lake Tahoe area, Todd's discography include his companion recordings, Sequel to an Unfinished Story, Vol.1, "Celebration" and Vol. 2, "Meditation", each with 24 tracks of original music, performed on well over 40 instruments from around the world, followed by "The Voice Within" dedicated to the Feminine, "Beneath a Starlit Sky", his most versatile recording with Jazz and Blues pieces added to his World Music, and "Composing the Silence", featuring 26 tracks of solo improvisations on 22 string instruments He is also the author of Sparks from Life's Flint–Meditations for the Future Soul, Today, a book of 365 poems.. Todd is a 2017 Artist Fellowship recipient, Nevada Arts Council's top artistic recognition, as well as a recipient of an Award of Excellence from Traditional Association for Cultural Harmony.

This engagement is supported by Humanities North Dakota, the Arts Midwest Touring Fund, a program of Arts Midwest that is funded by the National Endowment for the Arts, with additional contributions from the North Dakota Council on the Arts and the Crane Group.
Below is the link for the full 2-hr video concert and and the adult lecture/demo links for Todd Green's programs. We can also provide elementary school and advanced student lecture/demonstrations so multiple members of your family or household can enjoy this marvelous musician. Please email sjeppson@jametownarts.com if you would like to have access to these programs.
CONCERT (2-hour public performance): https://youtu.be/iKuwsZChAhQ
JR / SR HIGH PROGRAM (Also suitable for adults / seniors)
Please join us for the zoom discussion on Saturday at 4:00 pm. We will provide your email to Todd Green (the HOST) only if you authorize us to do so. Please email sjeppson@jamestownarts.com if you wish to be included and specify the email address you would like to use for the zoom session. You will then receive an invitation to participate with a link and details on how to download Zoom.
If you have elementary children who would like to ask questions of Todd they can participate in a "kids" conversation with the artist on Monday, October 26 at 4:00 pm, they can join our Arts After School zoom session. Again, please provide an appropriate email address to sjeppson@jamestownarts.com and we will send you an invitation.
---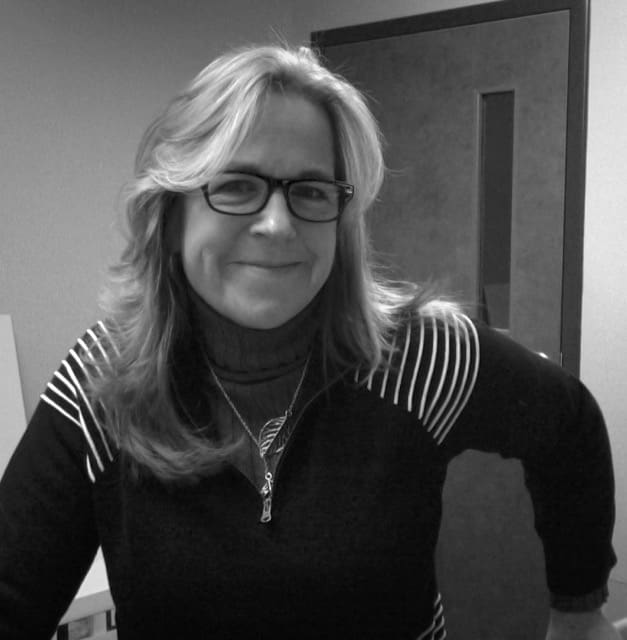 The Culture Builds Community blog is submitted (almost) weekly by Sally Jeppson. Sally has worked in the arts for over 30 years. She has an MA in Art History and is responsible for The Arts Center's exhibits & Art for Life program that provides arts activities to seniors. In her time off, Sally keeps busy exercising, gardening, cooking and riding horses while running a business that works with museums, galleries and organizations to create exhibit materials, artwork and displays.