It's not often we get to see artists at work. The stereotype of a temperamental artist working alone in a studio free of distractions is fairly typical. But Linda Roesch, our Resident Artist whose exhibition is on display through mid-January, is all about sharing and engaging. Linda enthusiastically agreed when the suggestion was made that we integrate a studio space into the exhibit. She works in the space most afternoons beginning at 3:00 pm where visitors can drop in and see her working on a variety of paintings.
Her exhibit covers a variety of subjects, themes and styles. There are animals, some realistic some not so much. Linda's passion for music is revealed in her paintings of musical instruments, musical events and musicians. Her landscapes, both urban and rural, capture familiar scenes from new perspectives. Generally her work is loose, abstracted realism–you know what the subject is but everything is executed in broad strokes, drips and vibrant color.
Linda isn't afraid of trying new things and she brings these explorations to her students (elementary, college and adult) and these creative journeys then find their way into her paintings. Her spray paintings are just such a diversion, they're the "noir Linda" showing a darker view of the world. They were all created in 2020, they are spontaneous, graffiti-like and capture the angst of our times.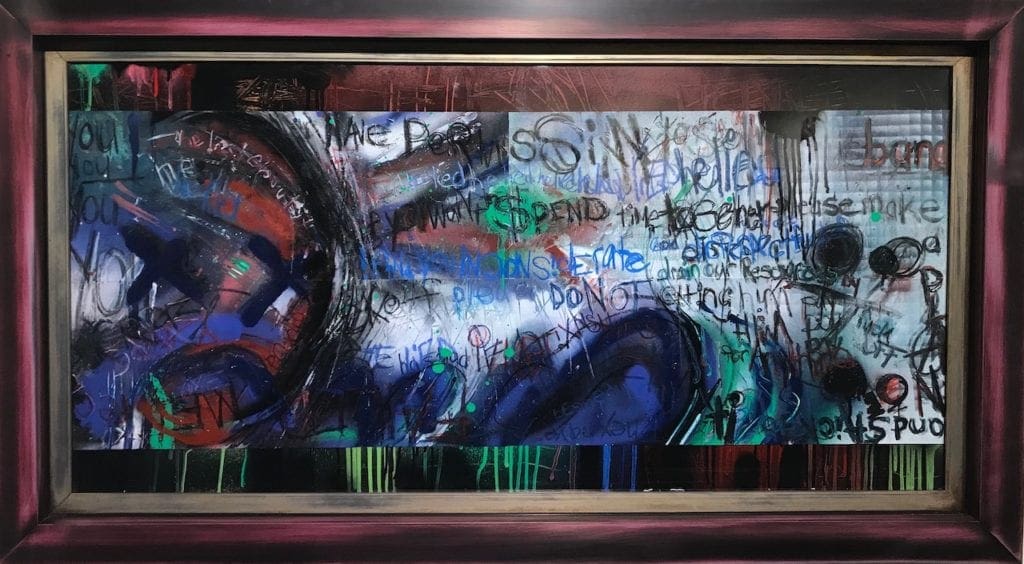 Linda frequents public events both indoors and outdoors and paints the scene. Her dynamic style captures the essence of the subject and provides a visual documentation of the activity. These views are captured in her many sketchbooks and a few pages are reproduced in the lobby gallery. The original sketchbooks are available at the front desk for visitors who want to take a closer look. I highly recommend a viewing.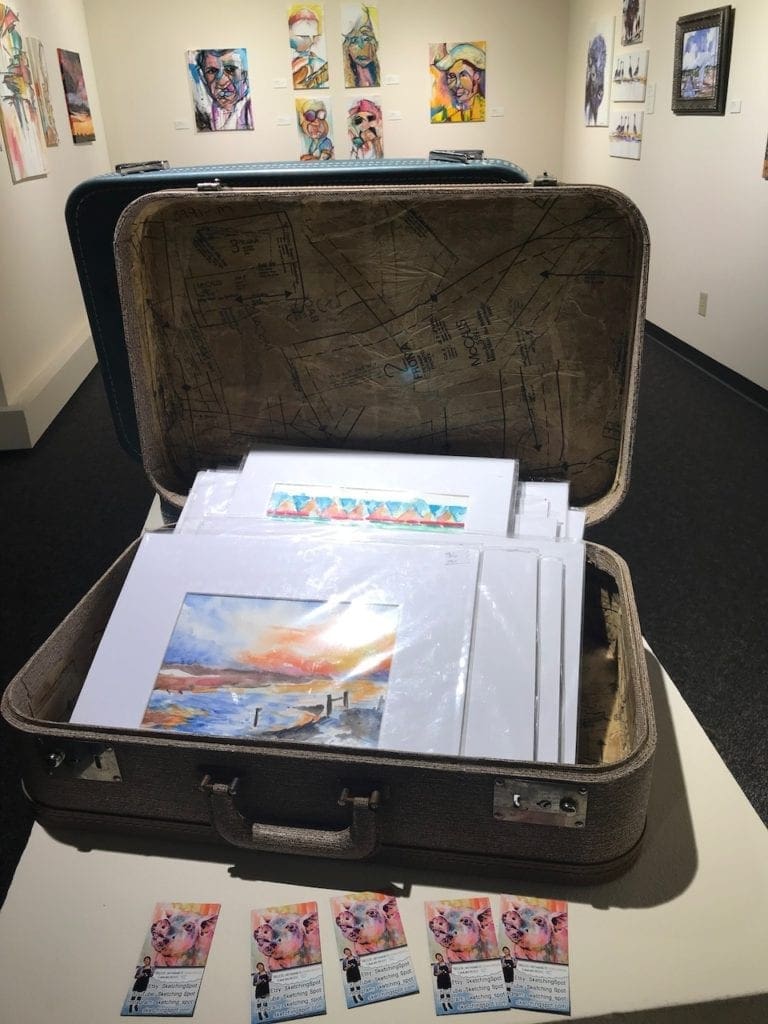 If you are interested in purchasing some of Linda's artwork there are originals in oil, acrylic, spray paint and small watercolors available. Remember original art makes a wonderful, unique, one-of-a-kind gift not to mention supporting our artists during these challenging times.
The Arts Center is open M-F, 9:00 am – 5:00 pm, Saturday 10 am -2 pm and is free. Please wear a mask and social distance but come and enjoy the exhibition.
---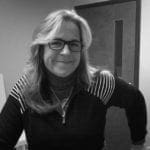 The Culture Builds Community blog is submitted (almost) weekly by Sally Jeppson. Sally has worked in the arts for over 30 years. She has an MA in Art History and is responsible for The Arts Center's exhibits & Art for Life program that provides arts activities to seniors. In her time off, Sally keeps busy exercising, gardening, cooking and riding horses while running a business that works with museums, galleries and organizations to create exhibit materials, artwork and displays.