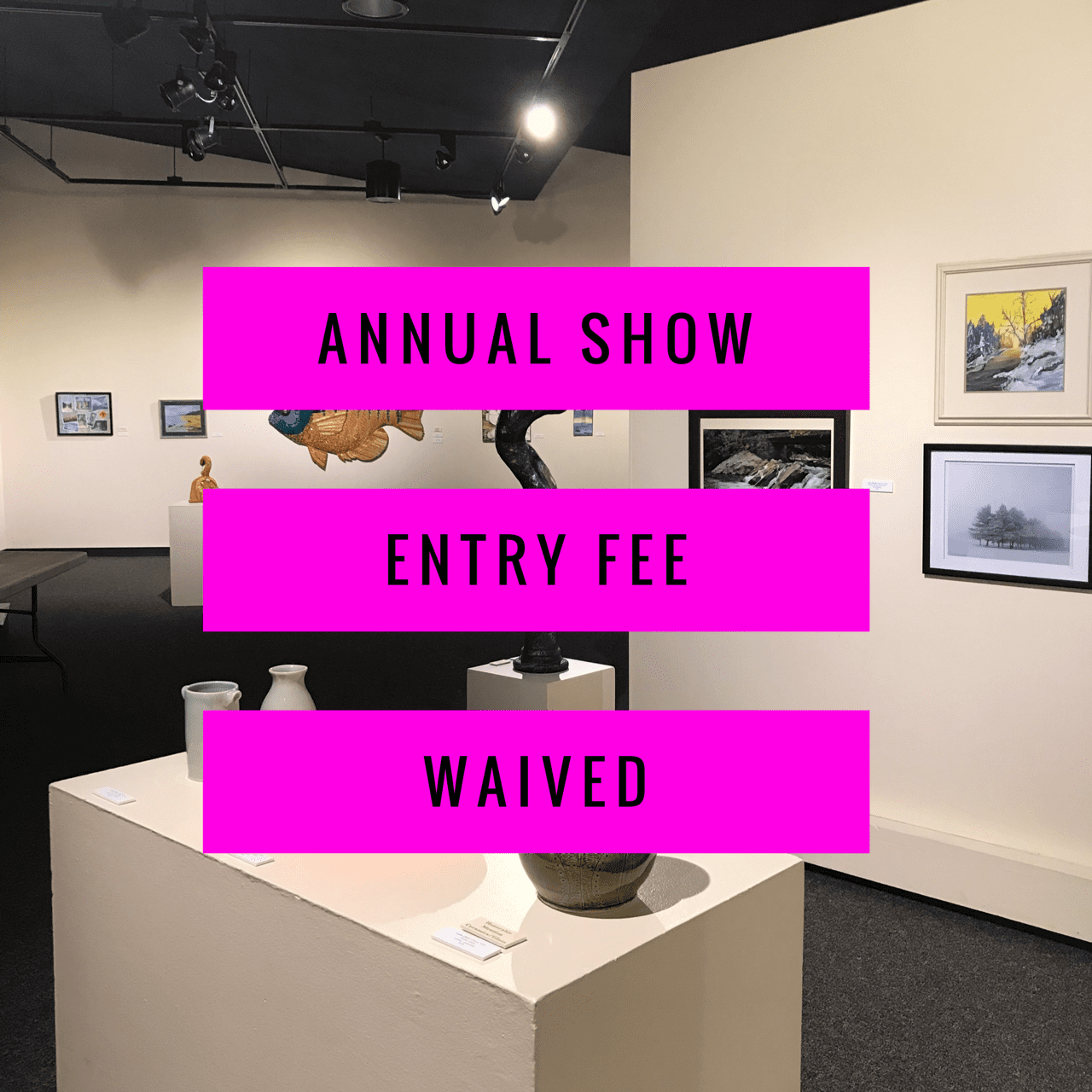 56th JFAA Annual Art Show
September 5 – October 9, 2020
CALL FOR ENTRIES: All media and all skill levels accepted! Painting, Mixed Media, Fiber, Photography, Sculpture, Drawing, Printmaking, Ceramics, etc… ALL works will be displayed as long as it is gallery ready. Artworks must be safe, ready to display, framed and wired appropriately for a gallery installation.
Entry fees are being waived this year due to the effects of the Covid-19 pandemic on the arts and culture community.
JUROR FOR PRIZES – MARK STRAND
Mark Strand is a photographer, graphic designer and art collector living in Fargo. He retired from teaching in the mass communications department at Minnesota State University Moorhead in 2014. Strand grew up in a family-owned photography business in Rugby, ND. and graduated from Concordia College, Moorhead where the president told his parents, "He's a little liberal, but he'll be all right." He did his graduate work at the Creative Photography Laboratory, Department of Architecture, Massachusetts Institute of Technology. The program is now known at the M.I.T. Media Lab.Strand served as President of the Rourke Art Gallery Museum, 1986-96. He has juried art exhibitions in the past and won several awards for his work. From 2011-2018 he photographed Jamestown and the surrounding landscape. The result was an exhibition at The Arts Center in 2016 and a book in 2018. Strand says he will always be grateful to his longtime Jamestown friend Bruce Berg for introducing him to the city's West End and McGinnis Cemetery. His latest publication is a book of photos with text about the artist Frank Sampson and the exhibition originating at the North Dakota Museum of Art shown here this June and July. As part of his research on collaborative projects by the artist Cyrus Running and architect Edward Sövik, Strand has organized an effort to clean and restore a 9×54 ft. mural that Running created for a library designed by Sövik. The mural is now part of the permanent collection of Rourke Art Gallery Museum in Moorhead.
PRIZES TO BE AWARDED
$100 Best of Show
$50 Juror's Choice Awards in
each category
$50 Youth Award (K-12)
one category only
$50 People's Choice
(given at end of exhibit)
Click here: JFAA Annual Show 2020 to download the annual show prospectus and registration form. If you have questions please contact Sally Jeppson, our gallery manger at sjeppson@jamestownarts.com or 701-251-2496.
Sponsored by: Farmers Union Insurance & Farmers Union.