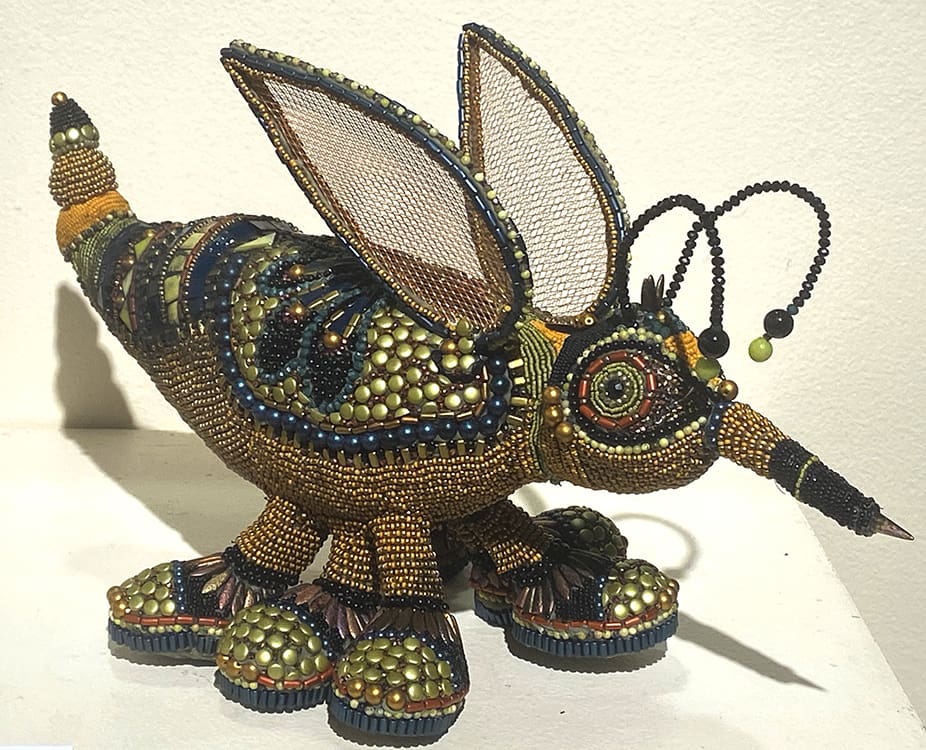 JFAA Annual Art Show
September 12, 2020 @ 9:00 am

-

October 9, 2020 @ 5:00 pm
56th Annual JFAA Art show
September 5 – October 9, 2020
Despite Covid-19 the show must go on and we currently have over 75 artworks submitted for this year's exhibition. There was a moment in July when registrations were arriving slowly that we feared there might be an artistic hiccup for whatever reason. We quickly re-advertised, dropped the entry fees (thanks to a generous support from Bank Forward) and reached out to again to artists. Miraculously, the show entries began to arrive. These times haven't been easy on artists with galleries closed, exhibitions cancelled and sales down. All of our entry fees for this exhibition go to support small cash awards so Bank Forward stepping up to assist with covering these costs is a wonderful gesture and greatly appreciated.
You can also help artists during this pandemic by visiting the show and perhaps purchasing a one-of-a-kind special gift of art. This exhibition is unique as many of the artworks are relatively affordable.
The exhibit will be open for public viewing starting on Saturday, September 5th, since it is Labor Day weekend and many will be enjoying the last days of summer, we have rescheduled the reception for Saturday, September 12 from 12:00 – 2:00 pm.  Awards will be announced on that date. We ask that people wear masks and distance from each other. Bagged refreshments will be provided.
JUROR FOR PRIZES – MARK STRAND
Mark Strand is a photographer, graphic designer and art collector living in Fargo. He retired from teaching in the mass communications department at Minnesota State University Moorhead in 2014. Strand grew up in a family-owned photography business in Rugby, ND. and graduated from Concordia College, Moorhead where the president told his parents, "He's a little liberal, but he'll be all right." He did his graduate work at the Creative Photography Laboratory, Department of Architecture, Massachusetts Institute of Technology. The program is now known at the M.I.T. Media Lab.Strand served as President of the Rourke Art Gallery Museum, 1986-96. He has juried art exhibitions in the past and won several awards for his work. From 2011-2018 he photographed Jamestown and the surrounding landscape. The result was an exhibition at The Arts Center in 2016 and a book in 2018. Strand says he will always be grateful to his longtime Jamestown friend Bruce Berg for introducing him to the city's West End and McGinnis Cemetery. His latest publication is a book of photos with text about the artist Frank Sampson and the exhibition originating at the North Dakota Museum of Art shown here this June and July. As part of his research on collaborative projects by the artist Cyrus Running and architect Edward Sövik, Strand has organized an effort to clean and restore a 9×54 ft. mural that Running created for a library designed by Sövik. The mural is now part of the permanent collection of Rourke Art Gallery Museum in Moorhead.
PRIZES AWARDED
Best of Show
Martin's Imperial Bug, Bonnie Tressler
Painting
Fox Love, Sue Morrissey
Honorable mention:
Hill Country Buck, Doug Stuckle
At Lake Place #2, Pirjo Berg
The Gardener, Gretchen Kottke
Drawing
Joyful Lady, Kim Friebel
Mixed Media
Ally at the Library, Jim Grimestad
Honorable mention:
Lovers, Sue Morrissey
Mosaic
Pear of Pairs, Bonnie Tressler
Honorable mention:
North Dakota Prairie, Kimberly Friebel
Photography
Energy Juxtaposition, Scott Seiler
Honorable mention:
Furrows, Lynn Fundingsland
Youth artworks
Crazy Crayons, Miles Pearse
Ceramic Process / Glass Works
Topaz Scales, Jon Offutt
Honorable mention:
Prairie Horse, Gretchen Bederman
Pablo the Pitcher, Bill Nybo
Printmaking
Tiny Tot Fancy Dancer, Linda Whitney
Honorable mention:
Group Think, Sharon Linnehan
Sculpture Award
Martin's Imperial Bug, Bonnie Tressler
Honorable mention:
I'm Positive, Don Paul
Tribute to Dizzy, Don Paul
Bubbles, Teresa Paul
People's Choice Award
Will be determined based on popular vote at the conclusion of the exhibit.
Sponsored by: Bank Forward.