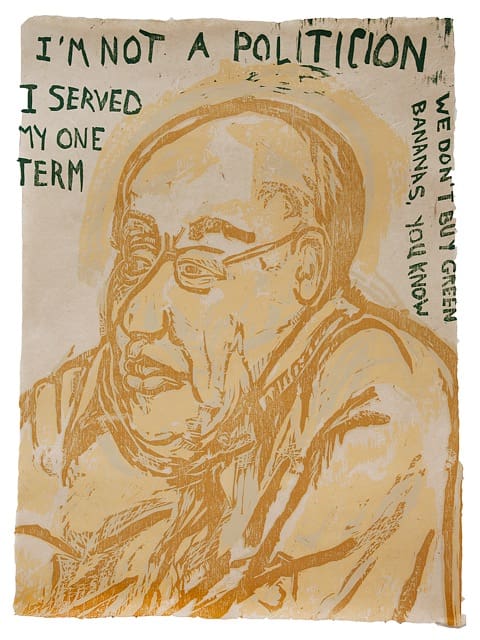 Art Exhibit: IN OUR OWN WORDS
October 27, 2016 @ 8:00 am

-

December 15, 2016 @ 5:00 pm
by Daniel Heyman
October 27 – December 15, 2016
Who are contemporary American Indian people in North Dakota? What are their stories? Printmaker Daniel Heyman came to ND from Princeton University determined to ask those questions. His invitation came from two UND faculty, printmaker Kim Fink and graphic designer Lucy Ganje. Fink was the Founding Director of Sundog Multiples, a student-focused print shop at UND, which printed the artworks.
Along with Leigh Jeanotte, a member of the Turtle Mountain Band of Chippewa and Director of UND's American Indian Student Services, the three artists set out for ND's Reservations. Working through the tribal colleges, they interviewed people from all walks of life.
The exhibition "Native Impressions" includes both portraits and text from a range of people living on ND's four reservations including business people, farmers, ranchers, teachers, politicians, tribal leaders, and community members.
The individual prints tell the story of a people whose historic cultures were challenged and sometimes overrun by others. In the latter years of the 20th century, younger generations began the work of reclaiming what had been. The history of a people is summarized in 12 portraits, each accompanied by a matching sheet of text.
The exhibition was organized by the North Dakota Museum of Art and is touring in collaboration with the North Dakota Art Gallery Association. The tour is supported in part by a grant to the North Dakota Art Gallery Association from the North Dakota Council on the Arts, which receives funding from the state legislature and the National Endowment for the Arts.
[art-event id="10737″]