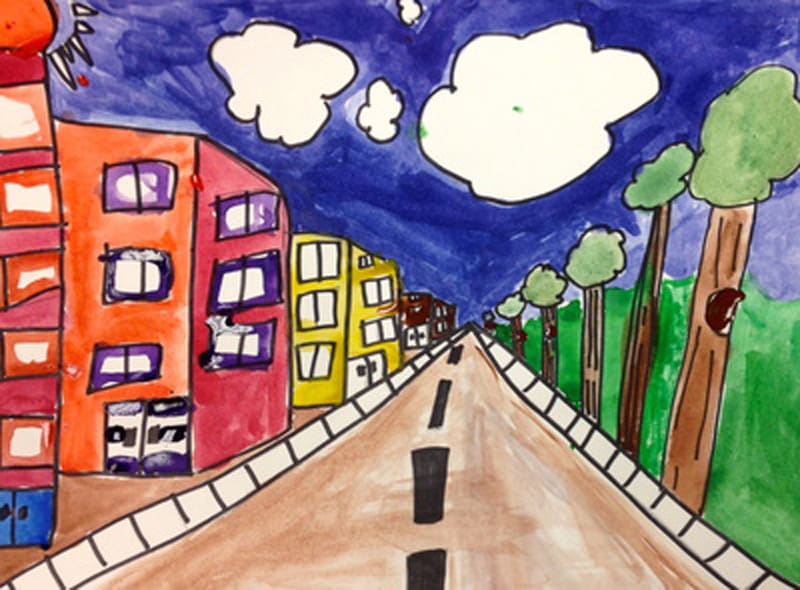 Arts After School
March 9 @ 3:00 pm

-

April 25 @ 5:00 pm
The Arts After School program follows the JPS schedule. Due to concerns over the coronavirus Arts After School is cancelled until further notice.
Arts After School Program
•    School days from 3:30 – 5:00 pm
•    Students in grades 3, 4, 5 & 6 welcome
•    After school snack included
•    Scholarships available
•    Bus transportation provided (in town only)
•    Pre-registration required

Medieval Fine Arts with Dina Laskowski, September 9 – 27  $120
Professional education educator of students Kindergarten thru college. Dina has taught many language arts courses (reading, writing, and storytelling.) She has taken and taught classes in the arts at the Art Center and in Chicago in painting, ceramics, sculpture, photography, film, collage, sketching, calligraphy, stained glass, jewelry design, and others. She has performed and presented at the Art Center and other venues for a number of plays and musicals. She is someone who enjoys the arts and sees how the arts enriches one's life. Dina will share her talents with the Arts After School students in the Fine Arts of the Medieval era.
The program will explore medieval times to experience the fine arts. We will create a variety of projects, such as, storytelling, writing, acting, calligraphy, creating gargoyles and dragons, catapults, castles, family crests, and more.
Printmaking with Sharon Linnehan,  September 30 – October 16  $104
In this workshop focused on printmaking, students will draw bare deciduous trees to learn basic limb proportions.  Our first relief printmaking project will incorporate conventions used in the art of ancient Egypt.  Inspired by the prints of select local, international, and historically important printmakers we will create small editions of relief prints and be introduced to monotype. *No School / No Arts After School October 17 & 18. 
Ceramic Handbuilding with Bill Nybo, October 21 – November 1  $80
A favorite with the kids, local ceramic artist Bill Nybo will guide students through the basics of ceramic handbuilding. Students will learn and utilize techniques such as slab, coil and pinch pots to create various artistic pieces and vessels.
Creative Writing with Bill Kennedy, November 4 – 22  $112
Bill has taught in the elementary schools, middle school, high school, college and long term care facilities. He patterns the workshops on his own experiences as a writer and a blend of the numerous writing workshops he has attended. This session aims to inspire the writer hidden within. Each student will discover their distinctive voice that creates a story through character, setting, motivation, conflict and the resolution of conflict. The importance of reading and its long term benefits will be emphasized. *No school / No Arts After School November 11
The World of Willy Wonka with Mindi Schmitz, November 25 – December 6  $112
This session will experience all the nuances of the movie Willie Wonka and the Chocolate Factory.  Students will explore the classic movie through many activities; storytelling, writing, acting, painting and drawing just to name a few. Students will give a short presentation at the end of the session (more details to come). *No school / No Arts After School November 28 & 29
Stop Motion Animation with Linda Roesch, December 9 – 20  $112
Participants in this session will learn stop motion animation techniques, hone storytelling skills, create storyboards and scripts while working collaboratively to create winter themed animated short film works.
Photography with Happy Mermaid!, January 6 – 17  $80
Learn to see the world as a photographer! Study the rules of composition, learn how to pose subjects for portraits, and use strobes and other professional photography equipment. Students will need to bring a point-and-shoot digital camera or a camera phone to class each day.
Color Theory with Kathleen Roehm, January 21 – 31  $72
In the visual arts, color theory is a body of practical guidance to color mixing and the visual effects of a specific color combination. During this session, we will be diving into the history of color theory, learning how to mix colors, and how different colors are used to portray different emotions. This fun and creative session will also tie in with our gallery artist, Roxi Mathis, as we will be discussing her use of color that she incorporates into her artwork. *No school / No Arts After School January 20th (Martin Luther King Day)
Magazine Collage with Dina Laskowski, February 3 – 6 $32
Do you have some old magazines lying around? Have your child bring them to this fun Arts After School class where they will use cardboard, glue, and magazine clippings to make their very own collages with Dina Laskowski! *No school / No Arts After School February 7th 
Elephants and Amphora with Bill Nybo, February 10 – 21 $80
This is an exciting opportunity for students to work with Mr. Nybo to do pottery, hand building, and glaze work. This session will also give the students with previous experience a chance to increase their pottery skills!
Pouring Medium & Soft Pastels with Makenzie Wertz, Feb 24 – Mar 6 $80
Week 1: Pouring Medium is a type of paint thinner that is used to create beautiful abstract pieces. Every design turns out different than the last. It is fun for all ages and there are many different techniques you can use to create your custom piece! Week 2: Drawing is one of the simplest forms of art. People were drawing pictures and murals before they could even read! This week we will be learning the basics of soft pastels and how to blend them together.
Leather Working with Brenda Jarski-Weber, March 9 – 11  $24
Leather is an amazing product that has been used by humans since really, the beginning of man. It's in clothes, shoes, bags, belts, holsters and really, pretty much anything you can think of can be made from leather. This week we will be learning the techniques to create your own designs with special tools only for leather!
Painting & Drawing with Makenzie Wertz, March 16 – 27  $80
Week 1: Explore the basics of drawing with simple graphite pencils and blending techniques!
Week 2: Explore the basics of painting with simple color mixing and different painting techniques!
Beginning Music Composition with Kathleen Roehm, March 30 – April 9  $72
Learn the basic music theory needed to write music! We will touch on basic note reading, how to write melodies and harmonies, and how to turn it into sheet music. Students are asked to bring an iPad or tablet to class with a piano app downloaded. Note: No class on Friday the 10th due to Easter Break
Mixed Media Painting with Linda Roesch, April 14 – April 24  $72
Learn mixed media painting techniques with watercolor and acrylic artist Linda Roesch. Students will combine common painting and drawing tehcniques to create protraits, abstracts and landscapes. Note: No class on Monday the 13th due to Easter Break
The Arts After School program runs from 3:30 – 5:00 pm. Parents should be prompt in picking up their child at 5:00 pm if not riding the bus. All students should read the code of conduct form (received in email after registration) with their parents.
In case of inclement weather The Arts Center will follow the Jamestown Public Schools. If JPS cancels, delays or closes early The Arts Center will do the same.