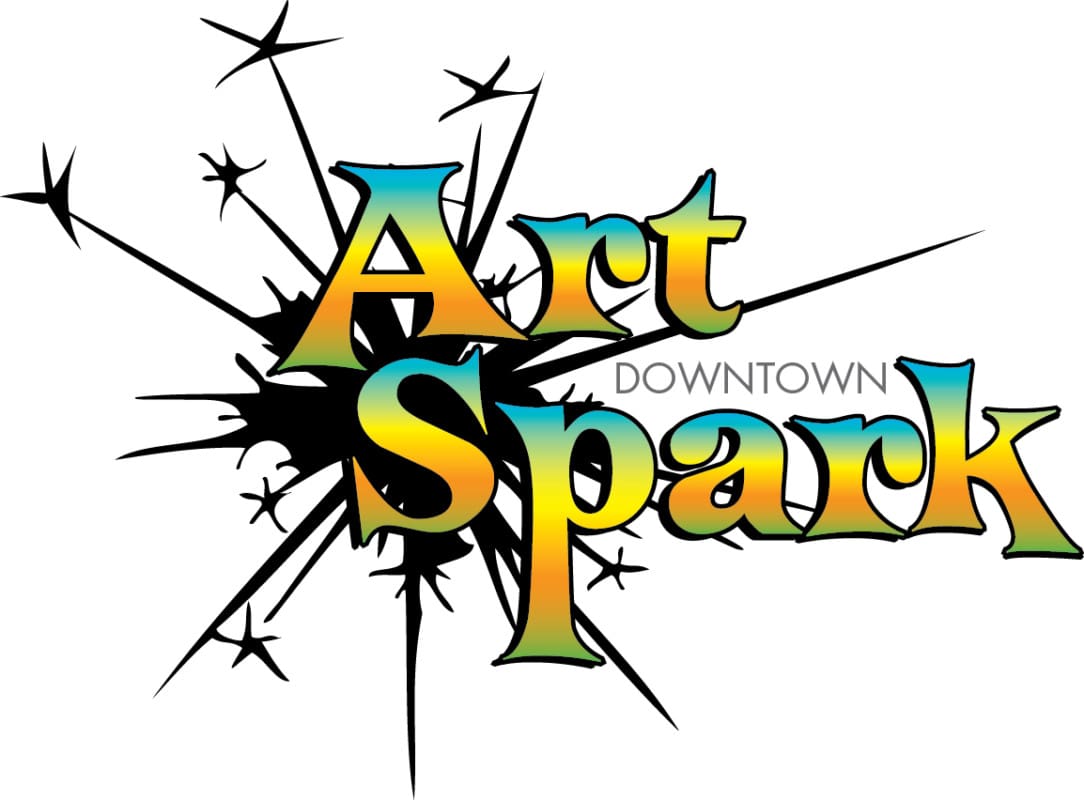 Downtown ArtSpark
August 25, 2017 @ 8:00 am

-

August 26, 2017 @ 5:00 pm

|

Free
Downtown ArtSpark Festival
ArtSpark is a free two-day festival igniting downtown Jamestown and celebrating our Hansen Arts Park.
AUGUST 25 – 26, 2017 in the Hansen Arts Park
Downtown Jamestown on the corner of 1st Ave & 2nd St
It's Creative Fun for All Ages
•  Live Music
•  Theater
•  Food
•  Living Statues
•  Dancers
•  Light Projections
•  Giant Puppet
•  Storytelling
•  Color Run
And much, much, more! Click here to download the events schedule.
Living Statue Contest: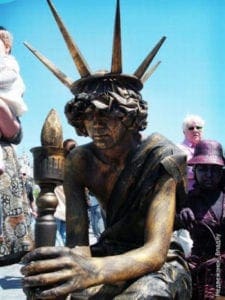 Be a performing artist for a day! Saturday, August 26 from 10 – 11:30 am.
Cash prizes will be awarded. Contact Sally Jeppson for more details and to register. Participate.
sjeppson@jamestownarts.com
Featured Guest Artists: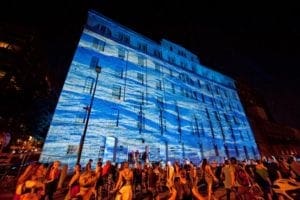 Michael Murnane's  "Under Ice" projections… Using high-resolution projectors, live multilayer playback technology, and stage lighting, Murnane will project massive images on the wall in the Hansen Arts Park. These images were collected through the ice and reveal his reflections and feelings from years of ice fishing with his father.
Artist Website: http://www.mml.guru/
Artist Bio: Minneapolis lighting designer Michael Murnane loves to point lights and projectors at just about anything in an effort to create a unique environment. A thirty-five-year veteran of theatrical lighting design, he has lit hundreds of shows in the United States, Canada, China, Tanzania, Kenya, and several countries in Europe. He works in a wide range of theatrical genres, including theater, opera, concerts, galas, architecture, television, and corporate events, and his designs consistently win praise for their powerful emotional tone.
Storytelling with author, playwright, and teller of tales Kevin Kling is best known for his popular commentaries on National Public Radio's All Things Considered and his storytelling stage shows like Tales from the Charred Underbelly of the Yule Log. Kling delivers hilarious, often tender stories.  His autobiographical tales are as enchanting as they are true to life: hopping freight trains, getting hit by lightning, and eating things before knowing what they are.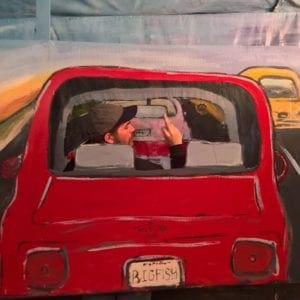 Preston Drum's "Traffic Jam" interactive installation… The setting is simple, a mass of 5 – 7 cars piled up as if they were involved in a fender bender collision on a busy street which has instigated a massive traffic jam. A traffic jam so bad in fact, that life has come to a halt while people watch a film.
 Artist Website: http://www.prestondrumstudios.com/
Artist Bio: Preston Drum's multimedia work explores notions of memory and performance through non-linear storytelling. His interactive installations often frame the audience as a participant in the art. He has been exhibited throughout the country at venues such as Jonathan Ferrara Gallery, The Minneapolis Institute of Art and The Walker Art Center.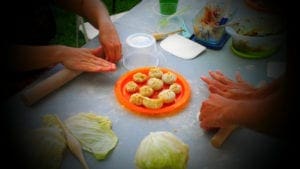 THE DUMPLING HOUSE a temporary communal kitchen, translucent beacon on the landscape, temple of culinary contemplation by Emily Stover and Molly Balcom Raleigh.
Project Website
https://www.facebook.com/dumplinghouseart/?fref=ts
Artist Websites: http://mollybalcomraleigh.com/
http://emily-stover.tumblr.com/
Artist Bios: Molly Balcom Raleigh makes participatory performance and installation through media including food, singing, found objects and vernacular texts. Through community choirs, shared meals, junk mail lists, card games and other situations of unexpected intimacy she creates spaces that prompt people to experiment with new ways of being together. Originally from the US, she currently lives and works in Finland.
Emily Stover is an artist and designer working in temporary urban installations, mobile architecture, and engagement design. Her work has included a mobile kitchen for food-based programming, a seasonal market in a public park, and an outdoor kitchen for an urban farm. She holds degrees in architecture and landscape architecture, and is a design instructor at the University of Minnesota.
Dance and live music from various artists will entertain throughout the festival from the Boulder Pavilion.
This event is made possible in part by grants from the Bush Foundation, Jamestown Tourism, ArtsMidwest, and the National Endowment for the Arts.