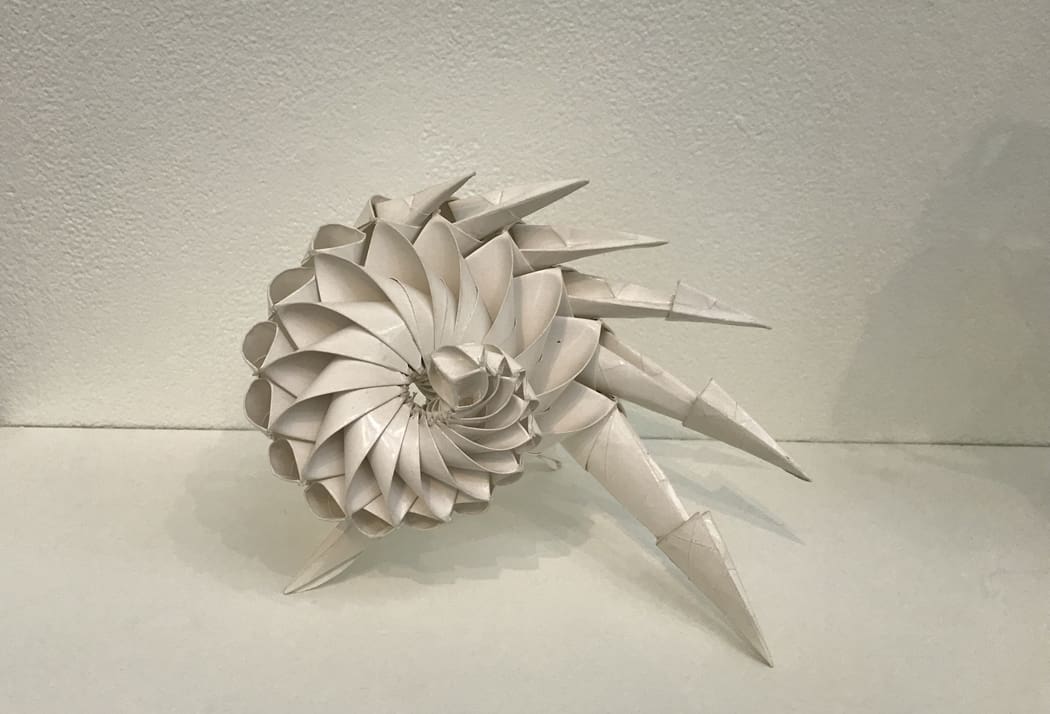 Exhibit: "Circles"
December 15, 2018 @ 9:00 am

-

January 30, 2019 @ 5:00 pm
Circles by Bradford Hansen-Smith
December 15 – January 30, 2018

The Arts Center Gallery is open
Weekdays: 9:00 am – 5:00 pm
Saturdays: 10:00 am – 2:00 pm
Admission is always free.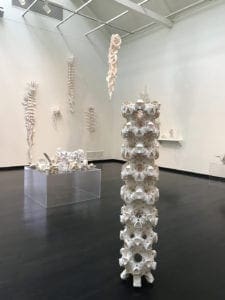 In Hansen-Smith's art, a simple circle is transformed over and over again into countless iterations of geometric shapes. Bradford Hansen-Smith began folding circles after taking a geometry class. After years of further study, he noted, "Since nobody was doing anything but drawing pictures of circles, I decided it was my job to fold circles."

"It is about observing and forming a dialogue with the circle. This is an exploration to find out the nature of the circle and what can be generated by simple folding and joining. It is about observation and paying attention to the symmetry of movement, allowing the forms and systems to develop, and they are always beautiful."
"The technique is simply touching points and creasing; then using tape, glue, and bobby pins to bring the folded work together. There is no cutting or measuring. Knowing math is not necessary to fold circles; math functions are just some of the information generated in the process. My work is not about what I can do with the circle as much as to play with and discover the nature of what it is and what it will generate. Art and math are only two areas of demonstration about the implicate order inherent in the circle."
Bradford's cross-disciplinary technique encompasses geometry, art, and science.  Hansen-Smith not only creates, he teaches his art through illustrated books, videos, and in-person workshops, nurturing inspiration and creativity through hands on learning.

Organized and Touring through the North Dakota Museum of Art's (NDMOA) Rural Arts Initiative
Hansen-Smith's works have no titles.