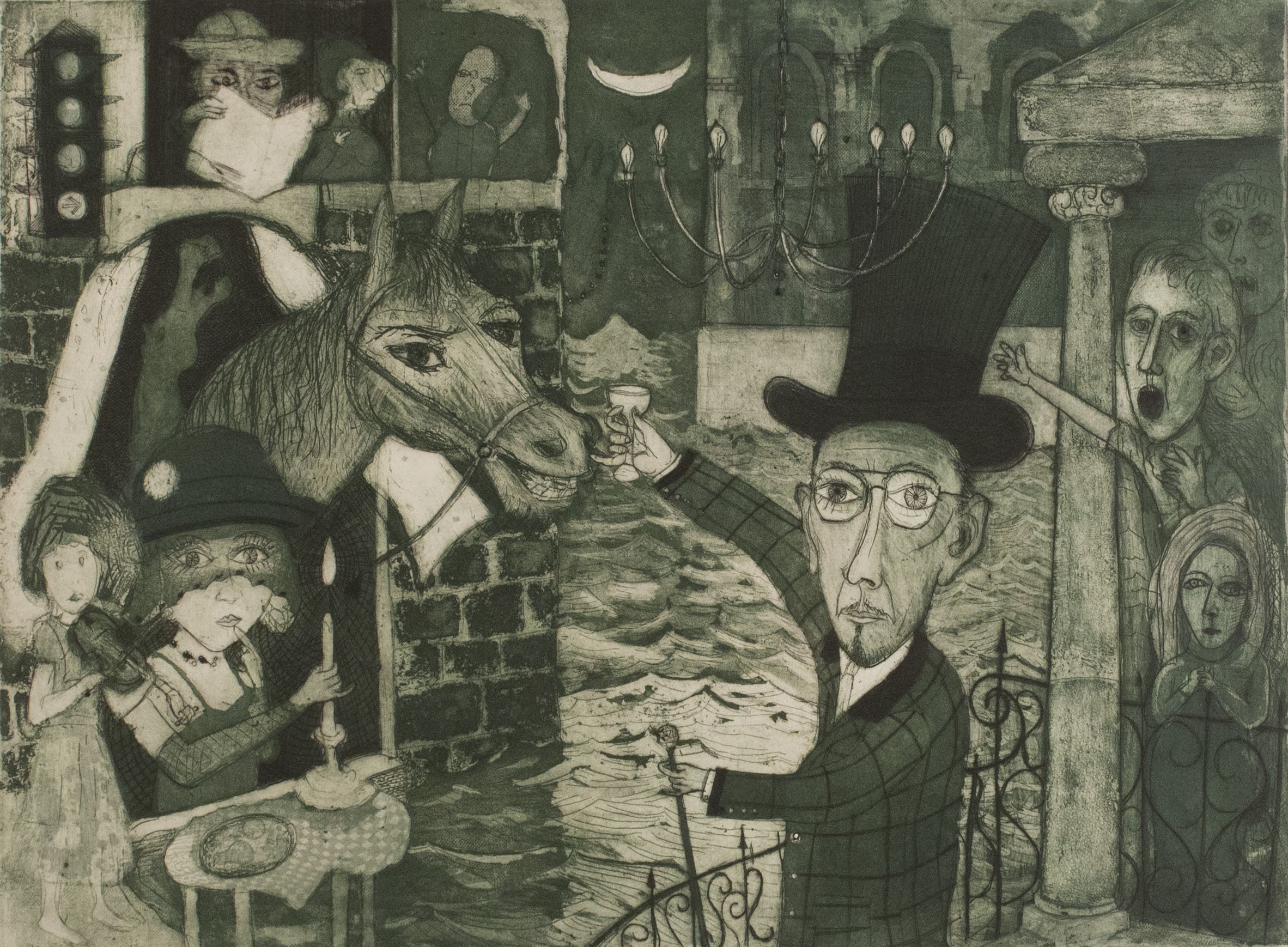 Exhibit: David Driesbach
November 9, 2017 @ 9:00 am

-

December 9, 2017 @ 5:00 pm
David Driesbach: Spectacles, Top Hats, and Ties
November 9 – December 9, 2017

The Arts Center Gallery is open
Weekdays: 9:00 am – 5:00 pm
Saturdays: 10:00 am – 2:00 pm
Admission is always free.
The November exhibit features the work of printmaker David Driesbach. This work is as complex as Martinson's was simple. Driesbach's sophisticated intaglio prints borrow common symbols from Medieval and Renaissance art that he has developed into a personal iconography. His prints are filled with chandeliers, candles, and moons; columns, arches, open windows, and other architectural spaces; as well as motifs of ties, money, eating and drinking, and bouquets of flowers. His work is also narrative and includes a set of repeated characters including policemen, couples in intimate settings, an artist selling prints, Little Orphan Annie, and the artist's signature bespectacled man in a top hat (often representing himself). Driesbach comes from academia, his work is built upon years of formal training and a mastery of intaglio print techniques. A respected educator, Driesbach taught for 39 years at numerous institutions retiring in 1991 from Northern Illinois University where he was appointed as the Distinguished Emeritus Professor. Now in his mid 90's, is still making prints in the studios at the College of DuPage.
View video of David Driesbach exhibit