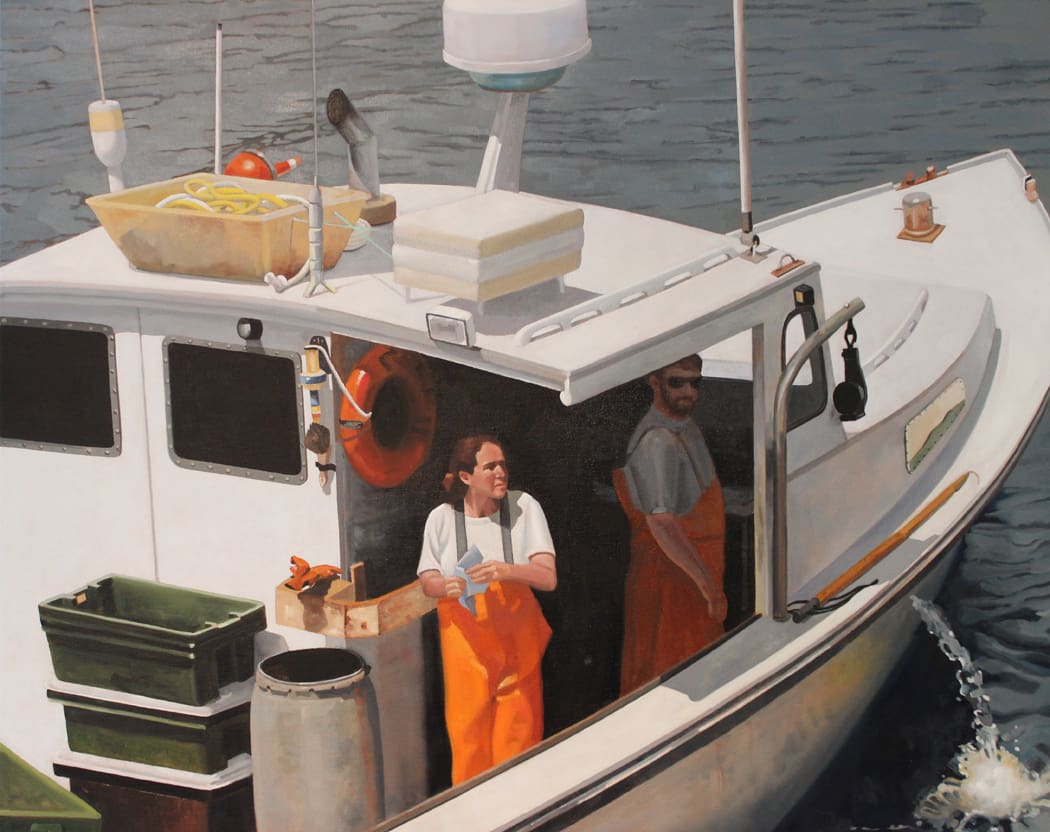 Exhibit: Home in Maine
September 26, 2019

-

November 2, 2019
Home in Maine: A Painter's Perspective
by Melissa Post van der Burg
September 26 – November 2, 2019
The Arts Center Gallery is open
Weekdays: 9:00 am – 5:00 pm
Saturdays: 10:00 am – 2:00 pm
Admission is always free.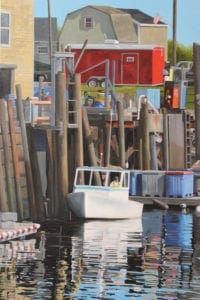 Home in Maine: A Painter's Perspective explores a painter's view of ordinary life.   Melissa Post van der Burg finds compelling models in her circle of family, friends, and neighbors, often placing  them in the Maine landscape, in the tradition of such venerable artists as Andrew Wyeth and Winslow Homer.  In one review of Melissa's work, a critic wrote, "Post van der Burg has that rare gift of elevating an ordinary, daily occurrence into an image of tender iconicity."
A self-taught painter, Melissa continues to live and work in Maine, often spending the month of May painting on Monhegan Island, 13 miles off the mainland.   Although Monhegan is primarily a tourist destination during the busy summer months of July and August, and is accessible only by ferry, May tends to be a quiet and reflective time—still cold and stormy– and more the old way of life for a Maine fishing village– not too many people around—a perfect opportunity for an artist to really dig in and paint the world around her. 
Melissa will be in-residence while her work is exhibited and will be teaching two classes, one focused on introductory drawing and one on watercolor painting.  These classes are a wonderful opportunity to learn from a master painter. Please see full description in class section. Additionally Melissa will be working on some paintings while in the area during her 5 weeks—landscapes, the downtown, and perhaps getting some people to pose for portrait work.
EXHIBIT LUNCH – Wednesday, October 9th at 12:00 pm
Enjoy lunch with the artist Melissa Post van der Burg.  Hear about her work and the current exhibition. A homemade lunch will be available for $5 (or bring your own).  Call 701-251-2496 to RSVP by October 7 if you would like lunch.
Pictured above: Commerce on Vinalhaven, Melissa Post van der Burg, oil on canvas
Featured image: Her Boat, Melissa Post van der Burg, oil on canvas