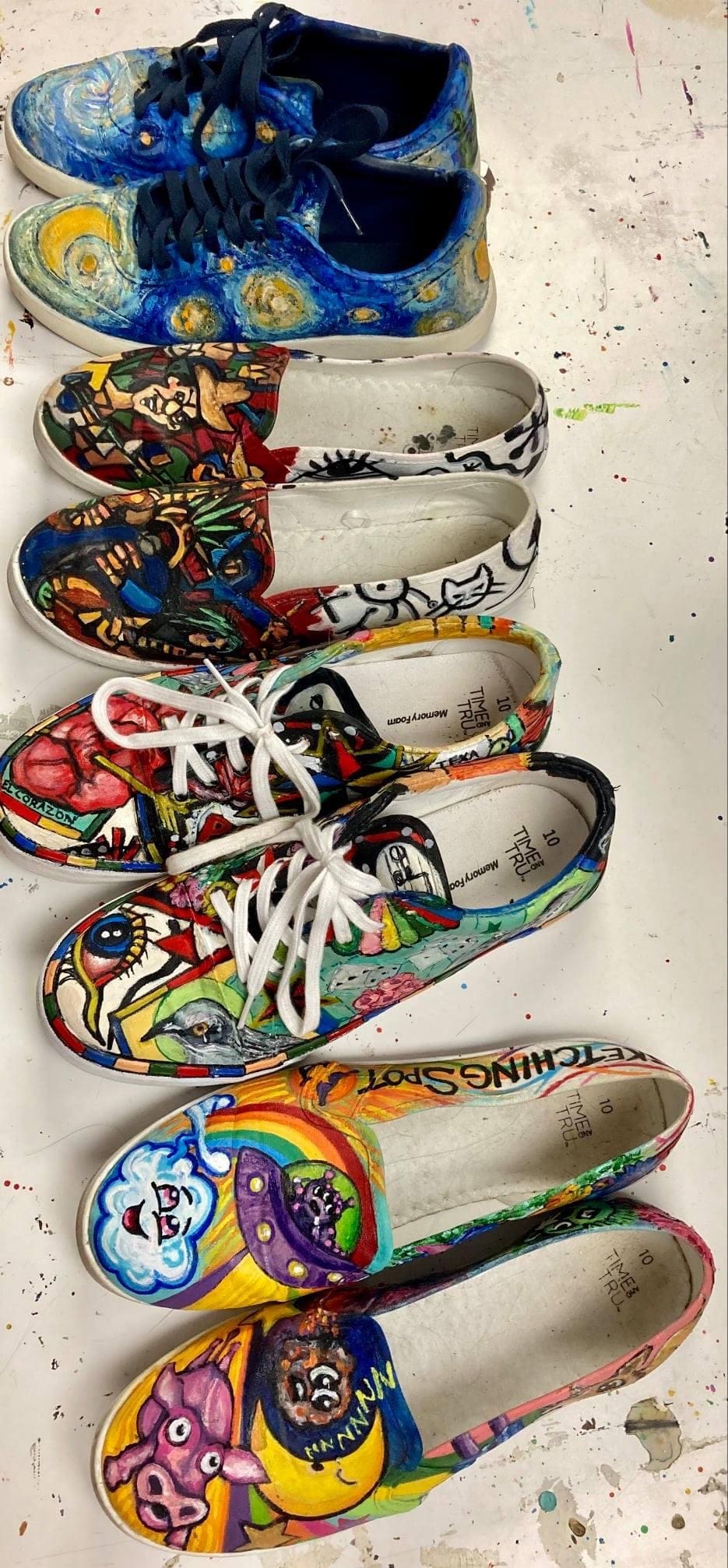 Design You Own Canvas Shoes with Linda Roesch
Saturday, September 11 from 1:00 – 5:00 pm
Spend an afternoon indulging your inner fashion designer, by painting your own pair of custom sneakers or shoes!  Learn tips and tricks for using acrylic paint on nontraditional surfaces, and experiment with special materials like acrylic paint pens or 3D fabric paint.  *Participants will need to bring their own pair of CANVAS shoes.
Click below to register.