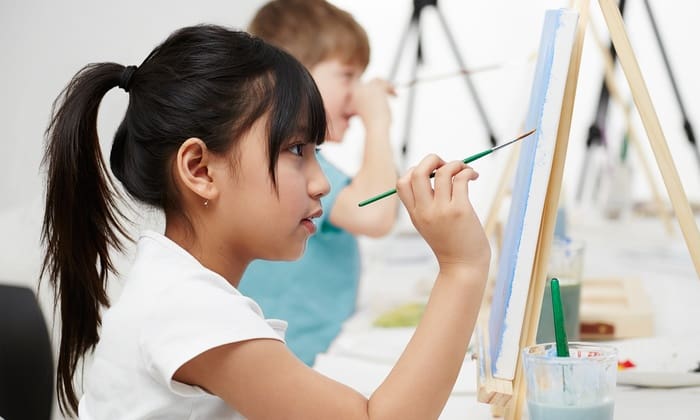 Summer Kids Camps
June 15 @ 10:00 am

-

August 15 @ 3:00 pm
Creative Fun for Kids
Whether your child is a budding artist, an explorer, or an adventurer—every class offers something right up their alley and will open their eyes to new experiences.
Students will learn in a supportive, small class setting with plenty of space for social distancing and individual instruction. Creative challenges await!
REGISTRATION INFORMATION: All classes are $60 per student. It's quick and easy, register online.  Classes are 9:00 am – 12:00 pm. Monday – Thursday  and are designed for students in grades 3 – 6.
SCHEDULE:
June 15 – 18 •  Stop Motion Animation with Linda Roesch:
Learn the techniques needed to create your own animated short film. Then move on to filming and presentation of your film. Linda will guide the class through the writing of their script, designing and building their film set, camera use, lighting techniques and setting the scene. The class will conclude with the viewing and critique of the films.
June 22 – 25 • Acrylic Pour & Happy Abstract with Jennifer Wentz:
In this camp, Jennifer will be teaching the students about the different techniques for pouring medium. The students will dive right in and help with 100% of the set up for each pour and will end up with 4 canvas paintings by the end of the camp! The leftover pour will then be used to create abstract art pieces.
July 6 – 9 & July 17 • Dolls and Dragons with Bill Nybo:
Time to get your hands messy! This fun class will have the students learning about and improving on hand building ceramic techniques and glazing skills as they make their own dolls and dragons. This is an exciting opportunity for students varied skill levels to work with Mr. Nybo! Return July 17 for glazing of dried works.
July 13 – 16 • Experimental Music Composition with Elise Opp:
What if you could write music by rolling dice, drawing shapes, or using the alphabet? In this camp, you'll learn exactly how to do that! We'll spend the week by exploring experimental and chance music and looking at the techniques used by John Cage. A prior knowledge of music would be beneficial but not required.
July 22 – 31 • SUMMER MUSICAL—Recess! with the Two Rivers Performing Arts School:
Auditions will be held June 18 and 19 at 4:00 pm in on The Arts Center stage.
Rehearsal schedule: July 22 – 24 from 1pm – 4pm and July 27 – 31 from 9:00 am – 4:00 pm
Performances on July 31 at 7:00 pm and August 1 at 2:00 pm
Okay, class, pop quiz time. What do you get when you mix a young substitute teacher with a classroom full of the seemingly dumbest (and funniest) pupils found anywhere? A wise-cracking musical that's sure to put a smile on the principal's face, that's what. When Miss Quackenbush takes over a class at the Little Red Schoolhouse, she soon discovers why the previous teacher had a nervous breakdown. Bad poetry, mice in the lunch boxes, and a student with the measles is enough to drive anyone crazy. Unless the likable but hare-brained pupils can pass a simple exam, they won't advance to the next grade. It's one inane answer after another as Miss Quackenbush tries to promote this bunch of block heads outta here. It won't be easy, though. Only a fool would want to leave this school.