Raising the Bar for the Arts Video
Check out our video of our Executive Director Mindi Schmitz chatting with our Arts after School kids about our Capital Campaign project.  She explains what the expansion will look like and you will get to hear what the kids think of this exciting new addition!
The Problem:
Arts Programming starts at age 8 and ends at age 11
As programming has grown, one gap remains: preschool, middle school, and high school students don't have direct involvement in the arts.Arts After School for 3rd-5th grade students began in response to demand for a stable, creative, after-school program to help kids who may not have a peer group. The program is designed to develop confidence and collective creative problem solving.As these students move into middle school and eventually high school, the sense of community they've come to count on stops. There's no similar programming in our community for this age group. If students aren't interested in sports or the performing arts, where do they turn? Creativity is a lifelong pursuit, giving young people fulfillment. It cannot stop at age 11.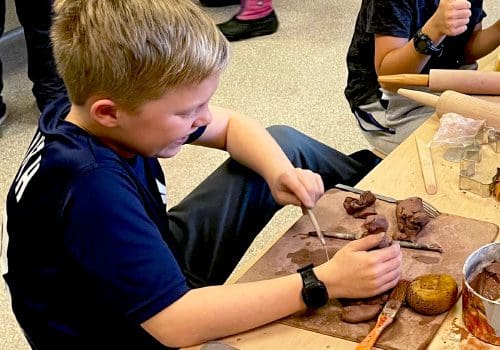 The Solution:
Expand our footprint to expand our services
With your support, we can purchase and renovate the building adjacent to The Arts Center (what was once The Wonder Bar)—making it the creative home for young people in our community.
 Ideal Location
As adjacent buildings, The Wonder Bar and The Arts Center already share water and sewer lines. The location's proximity provides easy access to staff, additional storage, and a safe transportation site.
Donate Today!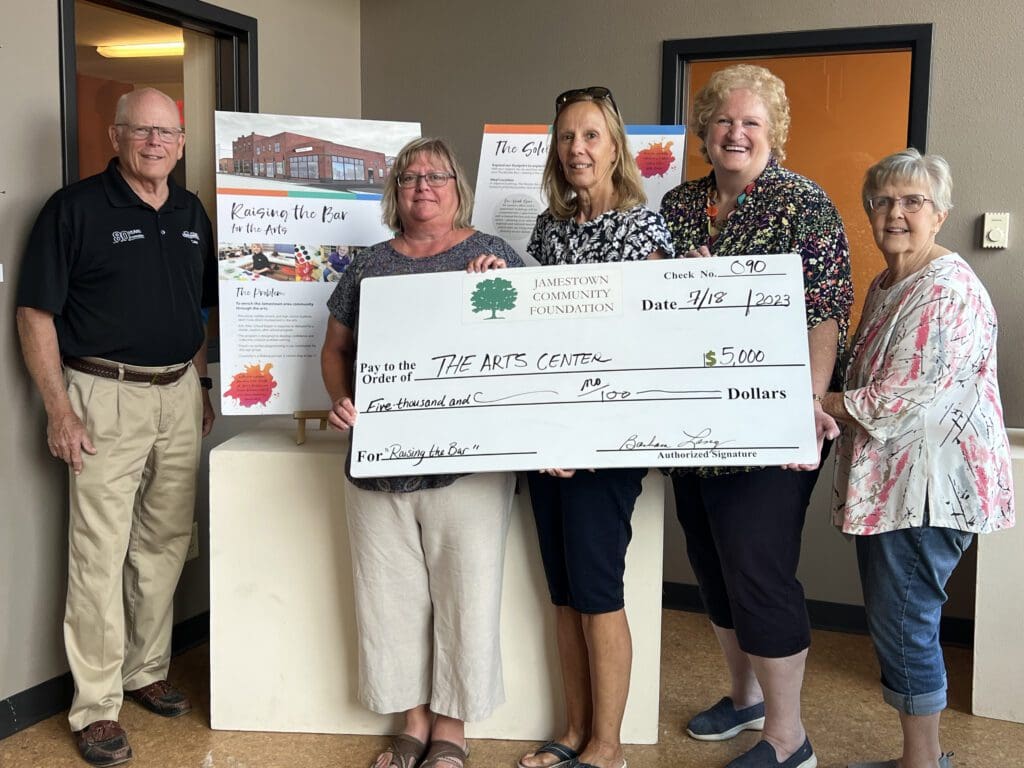 The Jamestown Community Foundation has recently made a $10,000 pledge over two years to the Jamestown Fine Arts Association towards the "Raising the Bar for the Arts" capital campaign.  The Arts Center has had a unique opportunity to purchase the building directly west of them, to renovate into critically needed additional classrooms for the Arts After School program and to expand other arts programming much desired by the community.  The Arts After School Program is the cornerstone program at the Arts Center, currently serving a maximum of 15 students, nowadays with a long waiting list of others wishing to attend.  With the expansion, the Center expects to about quadruple its capacity plus increase the number of grade levels of children served.  The Jamestown Fine Arts Association is a busy place where people can be engaged in the arts – whether you are a visual artist, actor, writer, student, audience member or supporter.  Another newer program, The Downtown Arts Market, has taken its place as a centerpiece of summer entertainment in downtown Jamestown, and you are invited to come on Thursday evenings to enjoy the free concerts!
The Jamestown Community Foundation can be reached for information about the organization or its grant applications/guidelines by going on-line to
jamestowncommunityfoundation.com
or by contacting Barb Lang at 701-320-4570.